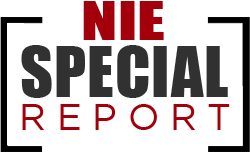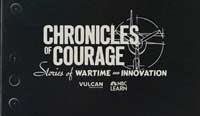 10 new videos and lessons
This 2nd installment completes the 20-part series and continues the exploration of aviation technology and the social impact of war on our nation and the world.
---
Complete Sixth Grade
Sustainability Curriculum
Publix Super Markets, Inc. has joined efforts with FPES (Florida Press Educational Services) to bring this program to sixth grade students. This FREE NIE Program will show your sixth grade students how to become responsible members of the planet, and to respect all of the resources that it has to offer.
Downloads:
►Flip Chart for Interactive White Boards
Note: Only classrooms with white boards will be able to run this file.
---
Lesson plans for use with the e-Edition on Interactive White Boards
Included are basic lessons for an Elementary, Middle and Secondary classroom that can be utilized to introduce Language Arts and Social Studies activities.
►Middle School Social Studies Lesson Plan
►Middle and High School Language Arts Lesson Plan
►High School Social Studies Lesson Plan
►Elementary Social Studies Lesson Plan
►Elementary and Middle School Language Arts Lesson Plan


Common Core State Standard
LS.CCS.4/5/6 Grades 3-12: Students are asked to determine the meaning of unknown and multiple-meaning words through multiple choice vocabulary quizzes. Quizzes are designed to help students demonstrate understanding of figurative language, word relationships and nuances in words, acquire and use accurately grade-appropriate general academic and domain-specific words, and gather vocabulary knowledge when considering a word or phase important to comprehension or expression. Students are then asked to find the words within the newspaper and copy the sentence for context to it's overall meaning or function in a sentence.
Words in the News Quiz

5 Elementary Words
Click on the correct answer in the quiz below.
Then see if you can find the word in your newspaper -- the print edition, the website or the digital edition and copy the sentence for context. NOTE: High School words are much harder to find!
---
1. To cause to float easily or gently through the air
---
2. To follow a winding course
---
3. Make an idea, impression, or feeling known or understandable to someone.
---
4. Open resistance; bold disobedience.
---
5. To attempt to stop the progression of.
---