Common Core State Standard
SL.CCS.1/2/3/4 Grades 6-12: An essay of a current news event is provided for discussion to encourage participation, but also inspire the use of evidence to support logical claims using the main ideas of the article. Students must analyze background information provided about a current event within the news, draw out the main ideas and key details, and review different opinions on the issue. Then, students should present their own claims using facts and analysis for support.
FOR THE WEEK OF DEC. 19, 2011
Person of the Year and other 2011 'best' lists are out: Let the debates begin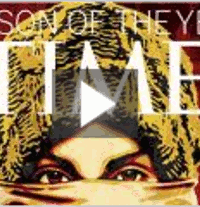 Look for a year-in-review list or photo gallery focusing on local or state news. Do you agree with the choices? Do they include 2011 highlights you recall?

Can you find a look back at this year in entertainment or sports?

Now try to spot a holiday season list of hot-selling gifts, local things to do or charities deserving donations. Anything worth clipping or printing to take home?
Here's a quick, easy way to start a friendly discussion . . . or lively debate: Tell who you think is the most important newsmaker of 2011. The newsweekly Time, other publications and the Associated Press wire service issue their choices near the end of each year, and sparks usually fly.
The latest Time cover, featuring "The Protester" as Person of the Year is no exception. "Time magazine has really done it this time with its . . . tribute to just about everyone it seems who can carry a picket sign," a Boston Herald editorial says.
The magazine's managing editor, Rick Stengel, says the magazine focuses on demonstrators in the Middle East and the Occupy Wall Street movement because "everywhere, it seems, people said they'd had enough. . . . They literally embodied the idea that individual action can bring collective, colossal change." Responding to critics who suggest alternate choices, such as the late Apple computer company founder Steve Jobs, he adds: "It's not a lifetime achievement award. Steve is someone I venerate, but it wasn't really a year where he transformed anything."
Other year-in-review lists feature sports, celebrities and "best" books, films, music, TV shows and video games (Call of Duty: Modern Warfare 3 leads Entertainment Weekly's list). Justin Bieber was. named the most-searched person of 2011, according to the Bing and Google search engines. MTV picks Katy Perry as Artist of the Year, an honor other media gave to the U.K. singer Adele. E! Entertainment Television lists Harry Potter and the Deathly Hallows: Part 2 as the best film of 2011.
Each choice is bait for debate, of course -- a holiday season ritual to get readers talking, posting and linking to what they've seen.

Time defender says: "While many of us could have thought of numerous people that we felt deserved the award, the magazine got it right by naming the individuals across the world who still believed in the power of protest." -- Claudio Cabrera, Huffington Post blogger

Critic says: "Time's Person of the Year, is upon us. . . . I don't care. Probably neither do you. It's a tired stunt . . . by another publication in decline." -- John McIntyre, Baltimore Sun blogger

Ex-editor says: "The problem with most of the year-in-review and year-ahead features is that they don't include enough information and emotion to serve a true journalistic purpose. They're done because we've always done them." -- John Robinson, former editor of editor of the News & Record in Greensboro, N.C.
Front Page Talking Points
is written by Alan Stamm for NIEonline.com, Copyright 2017
We welcome comments or suggestions for future topics:
Click here to Comment
Front Page Talking Points Archive
►New evidence of huge stars colliding long ago excites astronomers
►'What Happened:' Hillary Clinton revisits Campaign '16 in her book and national tour
►'Democracy on the line:' Supreme Court considers what's legal when politicians redraw election district maps
►As Puerto Rico struggles after devastating hurricane, Trump feels backlash about pace of help
►Another climate change impact: Solidly frozen Alaskan permafrost is thawing
►Scientists urge changes to ease impact of what flows down the Mississippi River into the Gulf of Mexico
►Eye-opening new book explores how phones and tablets affect 'today's super-connected kids'
►As Houston works to recover from hurricane, possible role of climate change is studied
►New approach for a persistent, costly U.S. challenge: What to do in Afghanistan?
►Volley of threats between North Korea and U.S. cool down after tense exchanges