A tax on witches in Romania? Curses!
Q: Romanian witches, angry about having to pay income taxes for the first time, hurled poisonous mandrake into a river to cast spells on the president and government. Where is Romania?
Circle the area on this map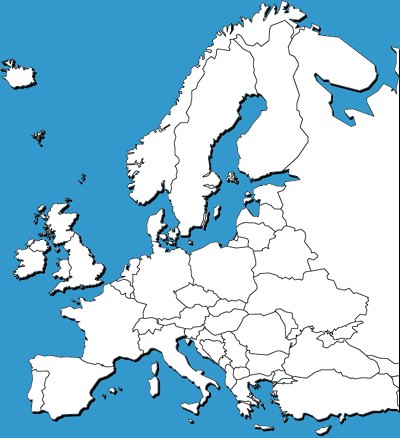 ---
Q: The witches cast their spells on the shores of the major eastern European river that passes through Romania. What is the name of that river?


A. Rhine



B. Volga



C. Rhone



D. Danube


Q: Superstitions are no laughing matter in Romania and have been part of its culture for centuries. Which fictional character is linked to someone from Romanian history?


A. Frankenstein



B. Dracula



C. Werewolf



D. Gandalf


Q: Former Romanian ruler Nicolae Ceausescu and his wife, Elena, had their own personal witch. But, the witch didn't prevent their 1989 execution during the overthrow of Ceausescu's . . .


A. Monarchy



B. Nazi government



C. Communist government



D. Democratic government


Q: President Traian Basescu and his aides have been known to wear purple on certain days, supposedly to ward off evil. Basescu works in the Romanian capital . . .


A. Belgrade



B. Bern



C. Bucharest



D. Budapest


---
Answers for this quiz: Click here