Shark attacks shock Russians
Q: Two bathers in waters off Russia's coast have been mauled in shark attacks which occurred in the same area, inside 24 hours. Where is Russia?
Circle the area on this map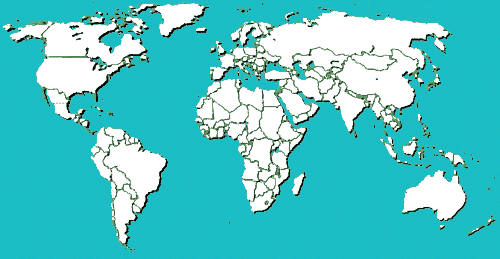 ---
Q: Swimming was banned after the attacks on Russia's east coast. What body of water is on Russia's east coast?


A. Atlantic Ocean



B. Black Sea



C. Pacific Ocean



D. Arctic Ocean


Q: Which capital city is closest to the port of Vladivostok?


A. Moscow



B. Tokyo



C. Beijing



D. Washington


Q: What is the distance between the United States and Russia at the closest point?


A. 2,500 miles



B. 250 miles



C. 25 miles



D. 2.5 miles


Q: Which nation has reported the most shark attacks?


A. United States



B. Russia



C. Australia



D. Switzerland


---
Answers for this quiz: Click here