U.N. agency finds evidence of Iran work on nuclear bomb
Q: United Nations weapons inspectors have found new evidence that they say makes a "credible" case that Iran has done work "relevant to the development of a nuclear device" and may be continuing the project. Where is Iran?
Circle the area on this map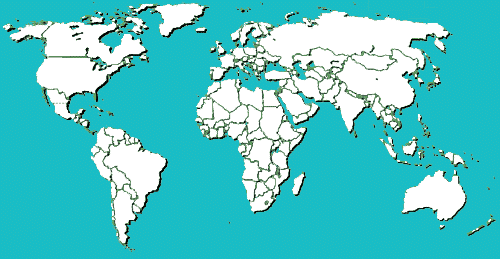 ---
Q: There has been intense speculation in Israel over whether the government is moving toward a military attack on Iranian nuclear sites. Israel is on which Iran border?


A. North



B. East



C. West



D. None


Q: In an address in Iran's capital, Supreme Leader Ayatollah Ali Khamenei warned foes against any hostile military action. Which city is Iran's capital?


A. Amman



B. Beirut



C. Riyadh



D. Tehran


Q: In the 1980s, Iran fought and eight-year war against its western neighbor . . .


A. Afghanistan



B. Iraq



C. Turkmenistan



D. Syria


Q: Which of these nations spends the smallest portion of its gross domestic product (GDP) on its military?


A. Iran



B. Iraq



C. Israel



D. United States


---
Answers for this quiz: Click here