Seeking cash, Zimbabwe sells 35 elephants to China
Q: Zimbabwe's wildlife agency said it has sold 35 elephants to a Chinese wildlife park to ease overpopulation and raise funds for conservation. Where is Zimbabwe?
Circle the area on this map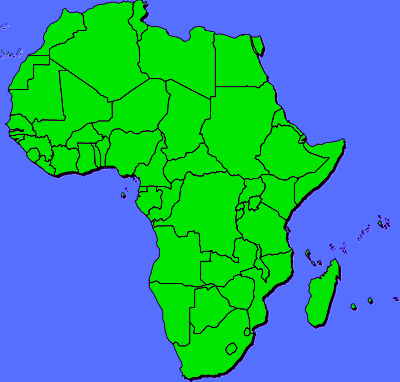 ---
Q: Zimbabwe officials said conservation efforts have been affected by restrictions on selling the country's ivory stockpile. What nation - the world's biggest ivory consumer - said it would ban the trade by the end of this year?


A. China



B. India



C. Russia



D. United States


Q: The once-prosperous country's economy has fallen apart, and Zimbabwe's government has said it needs to sell wildlife to support its people and conservation efforts. What is the poorest nation in both Africa and the world?


A. Afghanistan



B. Haiti



C. Somalia



D. Yemen


Q: Zimbabwe officials also say their conservation efforts have been hampered by restrictions on trophy hunting. Which nation - the biggest market for Zimbabwe big game hunting – has banned some trophies?


A. China



B. India



C. Russia



D. United States


Q: In addition to poaching, African elephants dying as their habitat to Africa's exploding human population. What continent has the slowest population growth?


A. Asia



B. Europe



C. North America



D. South America


---
Answers for this quiz: Click here