5-day funeral ends for Thailand's king
Q: The relics and ashes of Thailand's King Bhumibol Adulyadej were enshrined in the royal palace and two temples at the end of an elaborate five-day funeral for a monarch who reigned for seven decades. Where is Thailand?
Circle the area on this map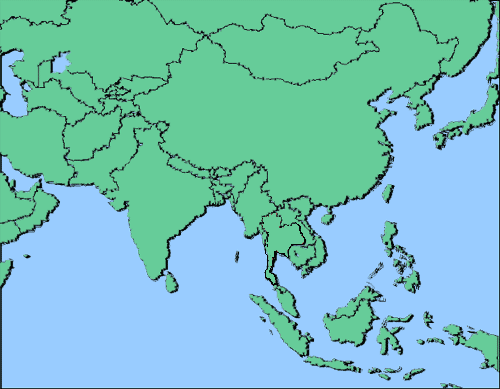 ---
Q: The final stage of the funeral marked then end of a year-long mourning period for  King Bhumibol who was born in Cambridge, Massachusetts, where his father was studying. Criticizing the monarch is a serious crime in the Kingdom of Thailand under what type of law?


A. Blasphemy



B. Divine right



C. Lese-majeste



D. Royal prerogative


Q: Who now wields the most political power in Thailand?


A. King



B. Military



C. Parliament



D. Rebels


Q: The military has run the country much of time since 1932 when it forced then-King Prajadhipok to end centuries of absolute monarchy. At that time the country was known by outsiders as . . .


A. Burma



B. Khmer



C. Laos



D. Siam


Q: Thailand is the only Southeast Asian nation to never have been colonized. What European nation once ruled the land west of Thailand?


A. Britain



B. France



C. Portugal



D. Netherlands


---
Answers for this quiz: Click here