---
Trump execs fight eviction from Panama hotel
Q: The majority owner of a hotel in Panama abruptly ordered Trump employees out of the property last week, triggering a confrontation in which the Trump employees refused to leave and asked police to intervene. Where is Panama?
Circle the area on this map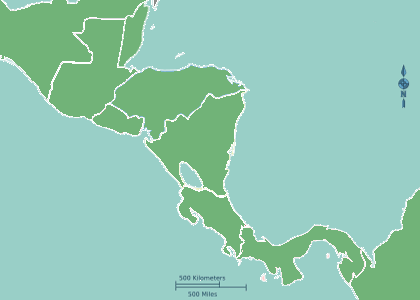 ---
Q: During the confrontation, the power was briefly turned off at the Trump International Hotel Panama. It is in the nation's capital . . .


A. Bogota



B. Colon



C. Panama City



D. San Jose


Q: Panama was once part of what nation on its southeastern border?


A. Bolivia



B. Colombia



C. Costa Rica



D. Peru


Q: The United States finished building the Panama Canal in in 1914. What nation first proposed building such a canal?


A. Colombia



B. England



C. France



D. Spain


Q: What is Panama?


A. Isthmus



B. Peninsula



C. Spit



D. Strait


---
Answers for this quiz: Click here