Ecuador declares emergency over Venezuelan migrants at its border
Q: Ecuador declared a state of emergency along its northern border last week because of a wave of migrants fleeing the hyperinflation, severe food shortages and violence that has gripped Venezuela. The nation then refused entry to anyone without a passport. Where is Ecuador or Venezuela?
Circle the area on this map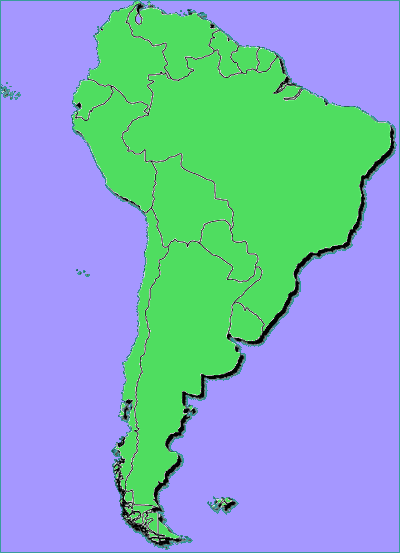 ---
Q: The desperate migrants are crossing which nation that lies between Venezuela and Ecuador?


A. Argentina



B. Brazil



C. Colombia



D. Dominican Republic


Q: Venezuelan migrants also have fled across the nation's southern border with ...


A. Argentina



B. Brazil



C. Chile



D. Dominican Republic


Q: Hospitals in Venezuela's capital have been canceling surgeries because of water shortages blamed on a lack of maintenance on the city's water system. What is the capital of Venezuela?


A. Asuncion



B. Bogota



C. Buenos Aires



D. Caracas


Q: The UN said that more than half the people fleeing Venezuela are suffering from malnutrition. Venezuela's economy has collapsed despite the nation being rich in ...


A. Oil



B. Gold



C. Diamonds



D. Copper


---
Answers for this quiz: Click here