Ireland votes to end blasphemy law
Q: Ireland voted overwhelmingly in a referendum last week to remove the crime of blasphemy from its constitution, in the latest move away from strongly its conservative Catholic background toward a more secular social agenda. Where is Ireland?
Circle the area on this map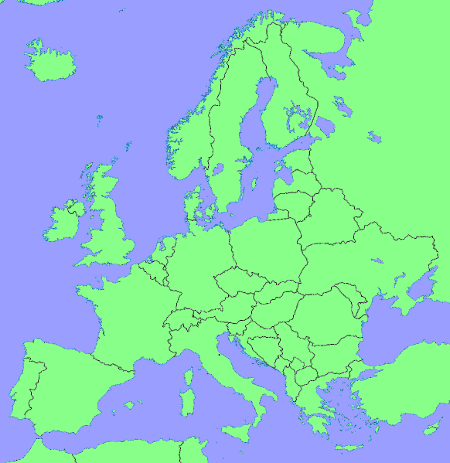 ---
Q: Irish voters also have rejected a constitutional ban on . . .


A. Abortion



B. Divorce



C. Same sex marriage



D. All of the above


Q: Irish voters also re-elected their president to another seven-year term. The president is primarily a figurehead, with the Taoiseach holding executive power. What is the Taoiseach?


A. Governor General



B. King



C. Prime minister



D. Viceroy


Q: What is the dominant language in Ireland?


A. English



B. Irish



C. Polish


Q: According to the 2016 census, 78.3 percent of Ireland's people identified themselves as Roman Catholic. What was the next largest group?


A. Muslim



B. None



C. Protestant



D. Zoroastrian


---
Answers for this quiz: Click here