Ukraine rocked by U.S. political storm
Q: Ukraine depends on U.S. military aid to survive in a tough neighborhood, but President Donald Trump's request for a "favor" has landed the Eastern European nation in the middle of the Congressional impeachment inquiry. Where is Ukraine?
Circle the area on this map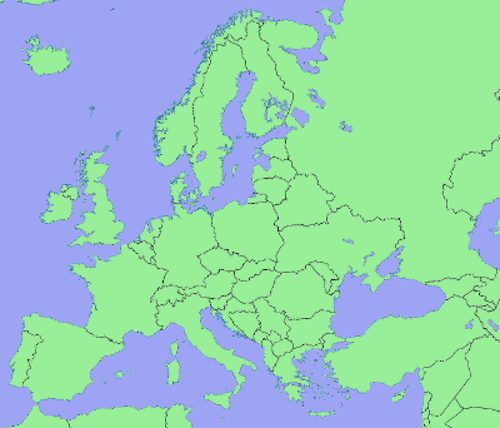 ---
Q: Ukraine has depended on the military aid in its conflict with Russia which is . . .


A. Northwest of Ukraine



B. Northeast of Ukraine



C. Southeast of Ukraine



D. Southwest of Ukraine


Q: About a month after suspending U.S. military aid, Trump asked the president of Ukraine in July to investigate presidential candidate Joe Biden and his son. Last week, he publicly asked which foreign power to investigate the Bidens?


A. China



B. Dubai



C. Indonesia



D. United Kingdom


Q: More than 13,000 people have died in five years of fighting between government forces and pro-Russian rebels forces in eastern Ukraine. A peace proposal that would grant the region autonomy triggered a demonstration Sunday in Ukraine's capital . . .


A. Bratislava



B. Bucharest



C. Kiev



D. Minsk


Q: Among those killed in Ukraine conflict were 283 passengers and 15 crew on an airliner shot down in 2014 by a Russian-built missile fired from territory controlled by pro-Russian rebels. The plane was flying from Amsterdam in which nation?


A. Belgium



B. Germany



C. France



D. Netherlands


---
Answers for this quiz: Click here