---
Russia trying to take over Belarus, leader says
Q: The president of Belarus said that Russia insisted on merging the two former Soviet states during recent negotiations about increasing economic ties. Where is Belarus?
Circle the area on this map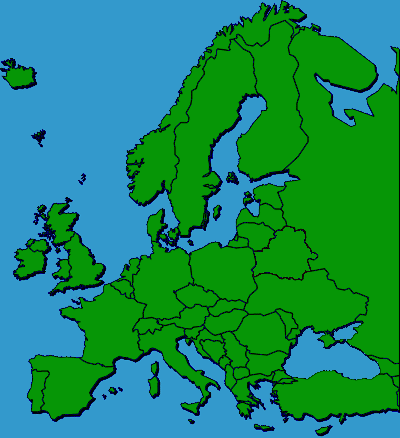 ---
Q: Russian President Vladimir Putin, a former Soviet spy, has sought to control several nations once ruled by the disbanded Union of Soviet Socialist Republics (USSR). In 2014, Russia annexed part of which nation south of Belarus?


A. Latvia



B. Lithuania



C. Poland



D. Ukraine


Q: Belarus and its neighbors were all once controlled by the Russian Empire and later by the Russian-dominated USSR. Which neighbor was a "satellite state" but not officially part of the Soviet Union during the Cold War?


A. Latvia



B. Lithuania



C. Poland



D. Ukraine


Q: Like Putin in Russia, Belarus President Alexander Lukashenko rules his nation as an iron-fisted authoritarian. But, Lukashenko insists he would never give up Belarus independence. What is the capital of Belarus?


A. Minsk



B. Riga



C. Vilnius



D. Warsaw


Q: Unlike Belarus or Ukraine, the former Soviet states of Latvia, Lithuania and neighbor Estonia are all members of . . .


A. NATO



B. European Union



C. Eurozone



D. All of the above


---
Answers for this quiz: Click here