California becomes the state hit hardest by Covid-19
Q: California last week reached a No. 1 status that no state wants. It passed New York for highest total of Covid-19 cases nationwide with over 414,000. Click California on this map.
Circle the area on this map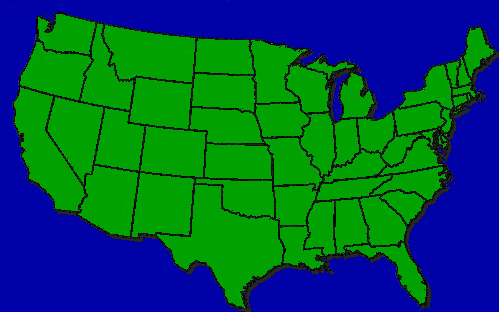 ---
Q: With 39.7 million people, California is America's most populous state by far. Which is No. 2?


A. New York



B. Florida



C. Texas



D. Pennsylvania


Q: California touches the Pacific Ocean and three states. Which of these is not on its border.


A. New Mexico



B. Oregon



C. Nevada



D. Arizona


Q: The capital of California is . . .


A. Los Angeles



B. San Francisco



C. Fresno



D. Sacramento


Q: What is the state animal, shown on California's flag?


A. Condor



B. Grizzly bear



C. Eagle



D. Sea lion


---
Answers for this quiz: Click here