Thousands in Germany protest coronavirus restrictions
Q: About 15,000 largely mask-less demonstrators marched through Germany's capital Saturday in a coronavirus restrictions protest that was also riddled with virus-related conspiracy theories. Where is Germany?
Circle the area on this map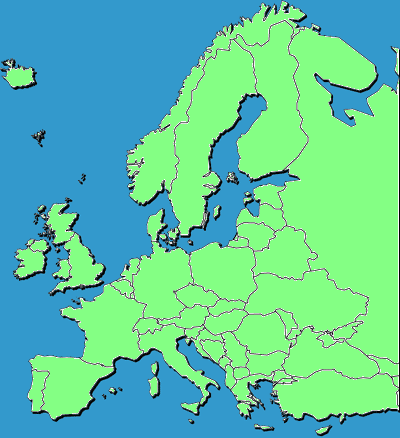 ---
Q: What is the capital of Germany?


A. Antwerp



B. Berlin



C. Colonge



D. Dresden


Q: German officials are worried about a coronavirus spike as Europe's second most populous reported nation reported 4,624 new cases and 23 deaths last week. What is Europe's most populous nation?


A. Britain



B. France



C. Italy



D. Russia


Q: The Berlin demonstrators opposed Germany's rules requiring people to wear face masks in shops and supermarkets. Which nation does NOT require all citizens wear face masks in public spaces?


A. England



B. France



C. United States



D. Vietnam


Q: With more than 4.6 million covid-19 cases and 155,000 deaths, the United States has been hit harder by the pandemic than any other nation. Which nation has the second highest number of cases?


A. Brazil



B. India



C. Italy



D. Mexico


---
Answers for this quiz: Click here