Dozens die in police brutality protests in Nigeria
Q: Nigerian President Muhammadu Buhari says at least 69 people have been killed in protests against police brutality that have rocked the country. The deaths were mainly civilians but include police officers and soldiers. Where is Nigeria?
Circle the area on this map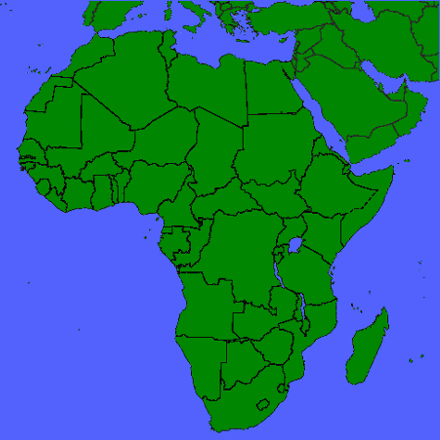 ---
Q: Tens of thousands of Nigerians – mostly young people – have been demonstrating for weeks against a notoriously brutal and corrupt police agency, and soldiers opened fire on demonstrators last week in the nation's largest city. What percentage of Nigeria's population is under 25 years old?


A. 30%



B. 40%



C. 50%



D. 60%


Q: What is Nigeria's most populous city – the center of most of the protests?


A. Abuja



B. Cairo



C. Lagos



D. Nairobi


Q: Nigeria is a major African nation and considered an epicenter of the continent's economic, political and cultural trends. But it does NOT have Africa's biggest . . .


A. Area



B. Economy



C. Oil industry



D. Population


Q: In Cameroon, Nigeria's eastern neighbor, seven people were killed last week when gunmen attacked as school. The attack was blamed on separatists fighting over what?


A. Land



B. Language



C. Oil



D. Religion


---
Answers for this quiz: Click here