Ireland responds quickly to save a beloved zoo
Q: Just hours after the zoo in Ireland's capital warned that a pandemic lockdown may force it to close its doors for good, the zoo received more than $1.2 million in donations from the public and pledges from the government to help it survive. Where is the Republic of Ireland?
Circle the area on this map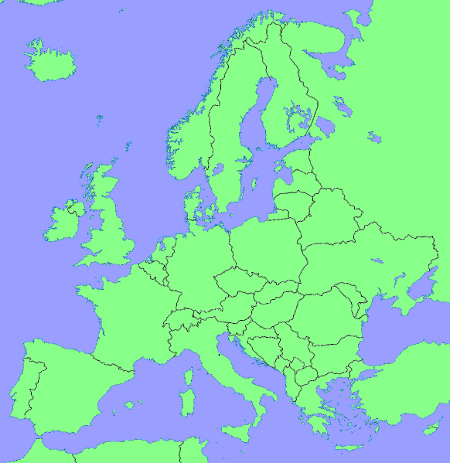 ---
Q: What is the capital of the Irish republic?


A. Belfast



B. Derry



C. Dublin



D. Lisburn


Q: Taoiseach Micheál Martin said the government does not does not want the zoo to close and it will do everything to ensure that will not happen. The Taoiseach is Ireland's . . .


A. Governor



B. King



C. President



D. Prime minister


Q: The Dublin Zoo is closed under Ireland's COVID-19 lockdown which restricts people to within 5 kilometers of their homes and does not allow them to have visitors. Most gatherings are banned, and bars and restaurants are takeout only. How does Ireland's per capita infection rate compare with the United States?


A. Less than half



B. About equal



C. More than double


Q: Since opening in 1831, it has become something of a national treasure and is Ireland's third-most-visited attraction. What disease outbreak about 14 years after the zoo's opening cost Ireland about one fourth of its population?


A. Influenza



B. Potato blight



C. Plague



D. Typhoid


---
Answers for this quiz: Click here