North Korea's leader reported worried about COVID-19 and Biden
Q: North Korean leader Kim Jong Un has ordered at least two people executed and shut down the capital amid worries about COVID-19, according to South Korea's spy agency. He also reportedly warned his diplomats not to provoke President-elect Joe Biden. Where is North Korea?
Circle the area on this map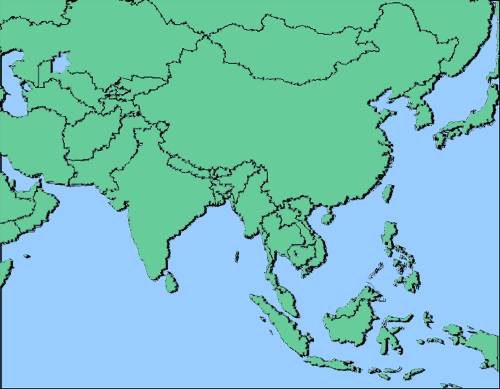 ---
Q: The spies said Kim is displaying "excessive anger" and taking "irrational measures" over the pandemic. He locked down a province and the nation's capital city of . . .


A. Beijing



B. Pyongyang



C. Seoul



D. Tokyo


Q: Kim reportedly had two people executed over economic issues as the pandemic cut the nation's business with its top trading partner to a fourth. What is North Korea's biggest trading partner and benefactor?


A. China



B. Japan



C. South Korea



D. United States


Q: Kim reportedly also is worried that his friendly ties with President Donald Trump could become useless with Biden's victory. Kim and Trump met three times in 2018 and 2019. The first meeting was held in what Asian city-state?


A. Bangkok



B. Hanoi



C. Panmunjom



D. Singapore


Q: After the Singapore meeting, Trump said, "There is no longer a Nuclear Threat from North Korea." But, little progress has been made since to "denuclearize" the Korean Peninsula. Since the talks, North Korea has continued ...


A. Ballistic missile tests



B. Nuclear bomb tests



C. Both



D. Neither


---
Answers for this quiz: Click here