Honduras president seeks storm aid and warns of migration surge
Q: Weeks after Hurricanes Eta and Iota struck Central America in quick succession, nearly 100,000 Hondurans are living in shelters. Honduras' president warns that without international assistance, many of the homeless could flee to the United States. Where is Honduras?
Circle the area on this map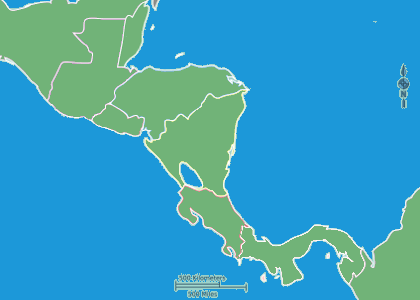 ---
Q: In two weeks in November, the category 4 hurricanes struck within 15 miles of each other on the coast of Nicaragua, which borders Honduras on the ...


A. Northeast



B. Southeast



C. Southwest



D. Northwest


Q: Hurricanes recently have devastated poor nations all around the Caribbean. What is the poorest nation in the Americas?


A. El Salvador



B. Guatemala



C. Haiti



D. Honduras


Q: Since 2008, catastrophic weather disasters have displaced an average of 24 million people each year. And, experts expect those numbers to rise as climate change worsens storms and droughts. Which area is particularly vulnerable?


A. Latin America



B. South Asia



C. Sub-Saharan Africa



D. All of the above


Q: What is the reason most Central Americans give for seeking asylum in the United States?


A. Extreme violence



B. Climate change



C. Political oppression



D. Poverty


---
Answers for this quiz: Click here