Mount Everest is 3 feet taller, says Nepal
Q: In an announcement broadcast live on national television, Nepal said last week that new surveys place the official height of Mount Everest at 29,031.69 feet above sea level, about 3 feet higher than a measurement dating back to the 1950s. Where is the small Asian nation of Nepal?
Circle the area on this map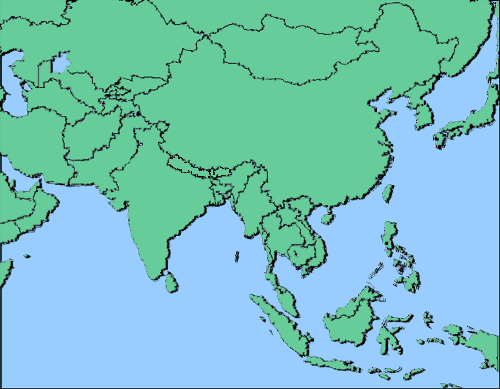 ---
Q: The new official figure is the culmination of an exhaustive process involving two trips taking equipment to the summit and years of measurements to calculate Everest's precise height above sea level. The measurements were conducted by Nepal and its northern neighbor . . .


A. Bangladesh



B. Bhutan



C. China



D. India


Q: Mount Everest is the highest mountain above sea level along with nine other of the tallest peaks in which mountain range?


A. Andes



B. Appalachians



C. Himalayas



D. Rockies


Q: Mount Everest is highest mountain above sea level, But when measured from its submerged base to its peak, Mauna Kea is the tallest mountain. Mauna Kea is in which nation?


A. Indonesia



B. Ecuador



C. New Zealand



D. United States


Q: The top of Mount Chimborazo is the farthest point on the Earth's surface from the Earth's center – making it the highest point on the planet. Mount Chimborazo is in which nation?


A. Indonesia



B. Ecuador



C. New Zealand



D. United States


---
Answers for this quiz: Click here