Joe the pigeon is spared the death sentence in Australia
Q: A pigeon nicknamed Joe that Australia had declared a biosecurity risk received a reprieve from a death sentence after a U.S. bird organization declared that its identifying leg band was fake. Where is Australia?
Circle the area on this map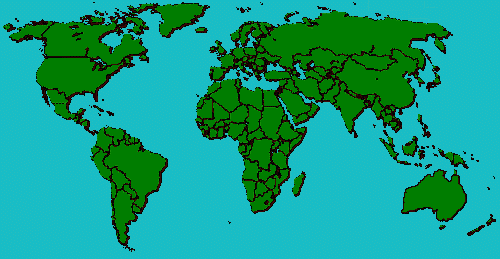 ---
Q: On the basis of that leg band, Australian officials originally thought the bird came from the Oregon and posed a disease risk. Joe had been found in Melbourne, the second largest city in Australia. Which city is the nation's largest?


A. Adelaide



B. Brisbane



C. Canberra



D. Sydney


Q: In the nation's capital, acting Australian Prime Minister Michael McCormack had earlier said there would be no mercy if the pigeon was from the United States. What is the capital city of Australia?


A. Adelaide



B. Brisbane



C. Canberra



D. Sydney


Q: Australian quarantine authorities are notoriously strict. The long-isolated continent has suffered significant environmental damage from invasive species such as rabbits. Which of these invasive species did NOT arrive after Europeans reached Australia?


A. Cane toads



B. Feral cats



C. Red foxes



D. Wild dogs


Q: The movement of plant and animal species across the globe have changed environments for good and bad for millions of years. Zebra mussels from southern Russia and Ukraine invaded U.S. waters in the 1980s. This has been ...


A. Good



B. Bad



C. Both


---
Answers for this quiz: Click here