Saudi Arabia's crown prince tied to killing journalist
Q: Saudi Arabia's crown prince likely approved the 2018 killing of U.S.-based journalist Jamal Khashoggi inside the Saudi consulate in Istanbul, according to a newly declassified U.S. intelligence report released last week. Where is Saudi Arabia?
Circle the area on this map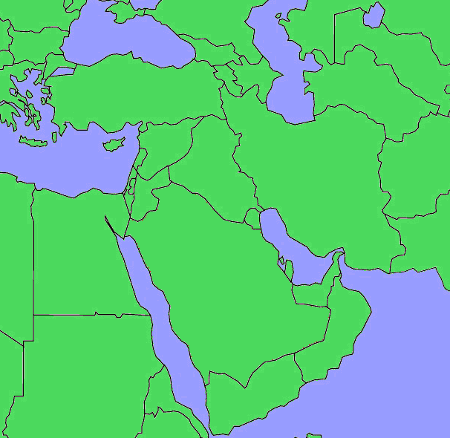 ---
Q: Istanbul is the largest city of which country?


A. Algeria



B. Iraq



C. Syria



D. Turkey


Q: The report said Crown Prince Mohammed bin Salman had "absolute control" over Saudi security forces and it would have highly unlikely that the killing could have been carried out without his approval. Saudi Arabia has what type of government?


A. Absolute monarchy



B. Constitutional monarchy



C. Federal republic



D. Theocracy


Q: Some members of Congress have pushed for tough sanctions against the crown prince, but Saudi Arabia is a major buyer of U.S. military equipment which they use to counter which rival power in the region?


A. Jordan



B. Iran



C. Iraq



D. Turkey


Q: Clerics have great influence over the governments of both Saudi Arabia and Iran, but they represent rival sects of Islam. The Saudi royal family and the majority of the nation's people follow which Islamic sect?


A. Shia



B. Sufi



C. Sunni


---
Answers for this quiz: Click here