Many in Italy stay afloat by faking it on Amazon
Q: Caught in Italy's worst recession since World War II, thousands of Italians are being recruited to write glowing product reviews on Amazon. Intermediaries for sellers find reviewers to buy products on Amazon and then reimburses them once the reviews show up online. Where is Italy?
Circle the area on this map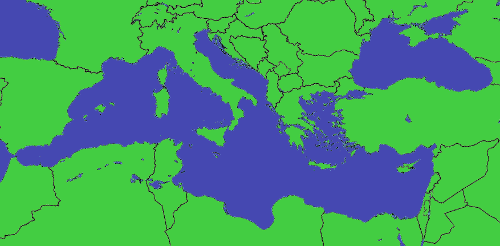 ---
Q: A 14-year-old boy from Calabria said he gets between $350 to $450 a month from the sellers for signing up people to write the Amazon reviews in exchange for the free products. Where is the Calabria region in Italy?


A. On northern border



B. Around Rome



C. Toe of the boot



D. On island of Sicily


Q: Italy lost more than 440,000 jobs last year as COVID-19 lockdowns also shut down its economy. Which was the first western nation to impose a lockdown to control the pandemic?


A. Italy



B. Spain



C. United Kingdom



D. United States


Q: Italy has recorded more than 107,000 COVID-19 deaths, sixth highest toll in the world. Which European nation has had more deaths?


A. France



B. Germany



C. Russia



D. United Kingdom


Q: About 10% of Italians have received at least one injection of a COVID-19 vaccine and 4.8% are fully vaccinated. Which of these nations has vaccinated the largest share of their population?


A. Chile



B. Israel



C. United Kingdom



D. United States


---
Answers for this quiz: Click here