Australia deports unvaccinated tennis champ
Q: Novak Djokovic, the world's top men's tennis player, left Australia Sunday after the government canceled his visa for "health and good order," arguing that his presence risked fanning anti-vaccine sentiment. Where is Australia?
Circle the area on this map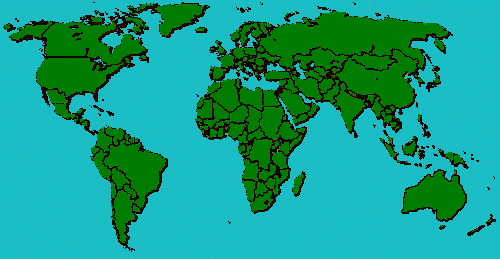 ---
Q: Djokovic had arrived in the country 10 days earlier to defend his title in the Australian Open, which began Monday. The unvaccinated tennis star is from what nation on Europe's Balkan Peninsula?


A. Serbia



B. Slovakia



C. Spain



D. Sweden


Q: The Serbian president also blamed Australia for not being clear about its vaccination requirements. Australian Open organizers had told Djokovic he could come to the tennis tournament in Melbourne, the nation's second most populous city. What is Australia's largest city?


A. Adelaide



B. Brisbane



C. Perth



D. Sydney


Q: Melbourne is in the state of Victoria in southeast Australia. How many states are in Australia?


A. 3



B. 6



C. 9



D. 12


Q: Humans first arrived on the Australian continent about 65,000 years ago. What event led to the arrival of European settlers starting in 1787?


A. American Revolution



B. English Civil War



C. French Revolution



D. Irish Famine


---
Answers for this quiz: Click here