California team 'visits' its own stadium for Super Bowl LVI
Q: When the Los Angeles Rams take the field Sunday to face the Cincinnati Bengals, it will officially be the Super Bowl LVI "road" team at California's SoFi Stadium, where the Rams and Los Angeles Chargers play their home games in the regular season. Where is California?
Circle the area on this map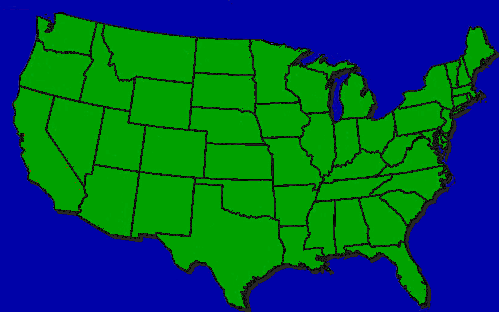 ---
Q: This year is only the second time a football team has qualified to play a Super Bowl in its home stadium. It happened once before in what state which also has hosted the most Super Bowl games?


A. California



B. Florida



C. Louisiana



D. Texas


Q: How many kilometers will the Bengals travel to become the "home" team at this year's Super Bowl?


A. About 30



B. About 300



C. About 3,000



D. About 30,000


Q: The Rams of the NFC and Chargers of the AFC share the SoFi Stadium in the Los Angeles suburb of Inglewood. Where else do National Football League teams share a stadium?


A. Arizona



B. Florida



C. Massachusetts



D. New Jersey


Q: Where else have the Rams played?


A. Anaheim, California



B. Cleveland, Ohio



C. St. Louis, Missouri



D. All of the above


---
Answers for this quiz: Click here