Prince William tells Jamaica of "profound sorrow" for slavery
Q: Prince William, second in line for the British throne, expressed his "profound sorrow" for the slave trade in rare remarks in Jamaica last week, during a trip to three former British colonies – Belize, Jamaica and the Bahamas. Where is the Caribbean island of Jamaica, about 90 miles south of Cuba?
Circle the area on this map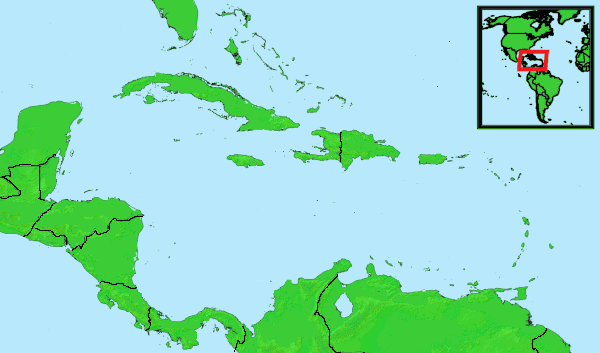 ---
Q: Most Jamaicans are the descendants of Africans who were kidnapped and shipped to the island to work as slaves on sugar plantations. Which nation transported most of more than 12 million enslaved Africans to the Americas from the 16th to the 19th centuries?


A. Britain



B. France



C. Portugal



D. United States


Q: European slave ships carried most of their profitable "human cargo" to which region?


A. Caribbean



B. North America



C. South America


Q: What is the form of government in Belize, Jamaica and the Bahamas?


A. Constitutional monarchy



B. Democratic republic



C. Socialist democracy



D. All of the above


Q: During his last stop in the Bahamas, Prince William said it was up to the people of Belize, Jamaica and the Bahamas to decide their nations' future relationship with Britain and its royal family. Which of these former British colonies in or near the Caribbean most recently replaced Britain's monarch as its head of state?


A. Barbados



B. Dominica



C. Guyana



D. Trinidad and Tobago


---
Answers for this quiz: Click here