Honduras ex-president faces drug charges in U.S.
Q: Former Honduran President Juan Orlando Hernández was extradited last week to the United States, where he faces drug trafficking and weapons charges. Where is Honduras, the second largest country in Central America?
Circle the area on this map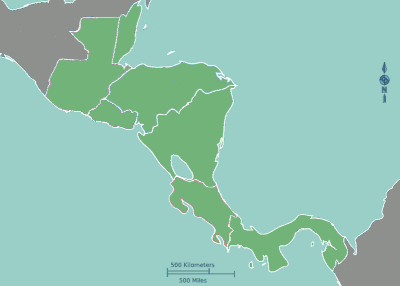 ---
Q: As president from 2014 through 2022, Hernández is accused of participating in a drug conspiracy that that moved more than 550 tons of cocaine to the United States. Honduras has the highest murder rate in Central America, a distinction once held by its small southwestern neighbor ...


A. Belize



B. El Salvador



C. Guatemala



D. Nicaragua


Q: Prosecutors claim Hernández collected millions of dollars from drug cartels, including one run by Joaquin "El Chapo" Guzman in which nation?


A. Bolivia



B. Colombia



C. El Salvador



D. Mexico


Q: Latin American poverty combined with the billions of dollars spent on illegal drugs in the United States and Europe has led to an explosion of violent drug gangs corrupting governments and terrorizing citizens. Honduras is the second-poorest nation in the Americas. Which is the poorest?


A. Belize



B. Haiti



C. Nicaragua



D. Venezuela


Q: The United States has spent more than $1 trillion on its 50-year "War on Drugs," which included spending billions to stop trafficking in Latin America. Is the use of illegal drugs in the United States increasing or decreasing?


A. Increasing



B. Decreasing


---
Answers for this quiz: Click here