5 dead after New Zealand boat flips in possible whale strike
Q: Five people died last week in New Zealand after their charter boat capsized in what may have been a collision with a whale, authorities said. Another six people were rescued. Where is the South Pacific island nation of New Zealand?
Circle the area on this map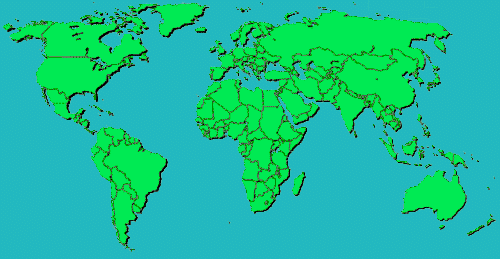 ---
Q: Officials assumed a whale surfaced beneath the 28-foot boat carrying birdwatchers, causing it to overturn. New Zealand outlawed whaling in 1978. Which nation still hunts whales for profit?


A. Iceland



B. Japan



C. Norway



D. All of the above


Q: The boat overturned near the South Island town of Kaikoura, a popular whale-watching destination. The South Island is the largest of the more than 700 islands in the New Zealand ...


A. Archipelago



B. Bayou



C. Firth



D. Peninsula


Q: New Zealand's 5 million people are among 151 million worldwide subjects of King Charles III, who last week succeeded his mother, Elizabeth II. Charles is the head of state of how many constitutional monarchies?


A. 5



B. 15



C. 36



D. 56


Q: New Zealanders are often called kiwis. What is a kiwi?


A. Breed of sheep



B. Citrus fruit



C. Flightless bird



D. Maori tattoo


---
Answers for this quiz: Click here