Dozens dead in Florida from Hurricane Ian
Q: Florida's death toll continued to rise as rescuers searched the wreckage from last week's Hurricane Ian, one of the strongest and costliest storms to ever hit the United Sates. Where is Florida?
Circle the area on this map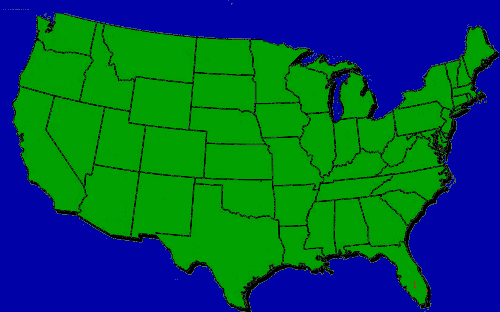 ---
Q: The 1900 Galveston hurricane was the nation's deadliest storm, killing between 6,000 and 12,000 people. Galveston is in which state?


A. Florida



B. Louisiana



C. South Carolina



D. Texas


Q: Galveston is what type of island?


A. Atoll



B. Barrier



C. Fluvial



D. Tied


Q: Andrew, a Category 5 hurricane in 1992, was the costliest storm in Florida's history. But, many believe that Category 4 Hurricane Ian has caused more costly damage because the state has grown so much since then. About how much has Florida's population increased in the last 30 years?


A. 15%



B. 30%



C. 60%



D. 120%


Q: How can a warming climate impact hurricanes like Ian?


A. Make storms stronger



B. Make storms wetter



C. Raise sea levels



D. All of the above


---
Answers for this quiz: Click here