Cough syrup tied to scores of child deaths in Gambia
Q: Gambia's government said last week that the number of child deaths from acute kidney injury, thought to be linked to Indian-made cough syrups, had risen to 70. Where is the West African nation of The Gambia, the smallest country on the continental mainland?
Circle the area on this map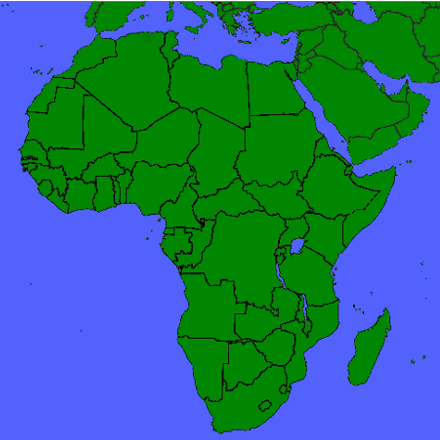 ---
Q: The factory that made the suspect syrup was shut down by India, which produces about a third of the world's medicines. Which country is the biggest importer of Indian pharmaceuticals?


A. Britain



B. Russia



C. South Africa



D. United States


Q: Indian health officials investigating the problem said it is "usual practice that the importing country tests these imported products." Africa's most populous nation said it wants all its drugs cleared before they leave India. What African country has the most people?


A. Egypt



B. Kenya



C. Nigeria



D. South Africa


Q: Like most of West Africa, Gambia experienced a population decline in the 17th-19th centuries because of ...


A. Colonization



B. Epidemics



C. Slave trade



D. Warfare


Q: The Gambia is situated on either side of the Gambia River, which was used to transport slaves to waiting ships. Which European nation transported most of the slaves from what is now Gambia?


A. Britain



B. France



C. Netherlands



D. Portugal


---
Answers for this quiz: Click here