United Arab Emirates picks oil boss to head climate summit
Q: The United Arab Emirates (UAE) last week named the CEO of a state-run oil company to be the president of this year's United Nations COP28 climate talks in Dubai. Where is oil-rich UAE on the Persian Gulf?
Circle the area on this map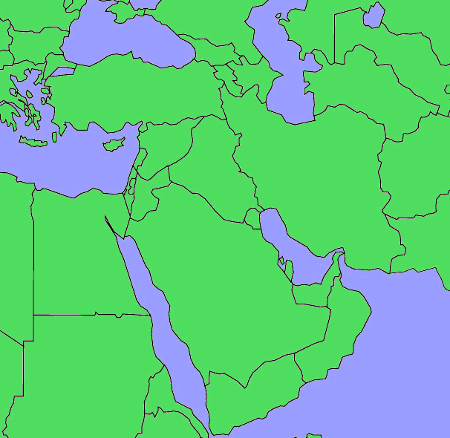 ---
Q: Climate activists criticized the appointment of Sultan al-Jaber, who leads a company that pumps some 4 million barrels of crude a day. Which nation produces the most oil?


A. Canada



B. Russia



C. Saudi Arabia



D. United States


Q: The burning of fossil fuels – oil, natural gas and coal – has been blamed for most of the greenhouse gases tied to climate change. Which nation produces most of the world's fossil fuels?


A. China



B. Iran



C. Russia



D. United States


Q: Besides running the state oil company, Sultan al-Jaber oversees renewable energy projects for the UAE, which reportedly has spent more than $50 billion on such ventures. Which nation has installed the most renewable energy??


A. Brazil



B. China



C. India



D. United States


Q: Which nation consumes the most energy per person?


A. China



B. Qatar



C. United Arab Emirates



D. United States


---
Answers for this quiz: Click here