Teacher Resources
►Don't forget to check the Student Resources page for more activities
NIE Institute Educational Resources
As an NIE subscriber, you can access a wealth of free educational resources available through our membership in the national NIE Institute. All are appropriate for classroom instruction when used with the eAppeal.
Art
Careers
Character Education
Critical Thinking Skills & Gifted
Diversity & Multicultural Literacy
Elementary & Middle School
ESL & Spanish Bilingual - Black & Hispanic Heritage
Financial Literacy Supplements
First Amendment
General Educational Development
Health, Nutrition, Fitness
Homeland Security, Crime, & Online Safety
Journalism & Press Freedom

Language Arts & Literacy
Life Skills
Math, Science, Tech & Environment
Media Literacy
Multi-Curricular & Miscellaneous
Multiple Intelligences
NIE Instructional Calendar
NIE Miscellaneous
Safety & Anti-Drug & Alcohol Awareness
Social Studies, Govt., Civics
Sports
Study Skills & College Prep
Women's Studies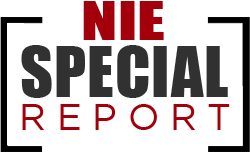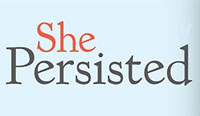 Brought to you by NBC Learn in celebration of National Women's History Month.
New! E-News Tools for School
This new curriculum guide will demonstrate just how easy and fun it is to use the e-Appeal. Chock full of helpful definitions and clear explanations of how an E-edition works, this guide will prove invaluable to teachers and students. It also offers a wide variety of NIE activities in several content areas.
Download the May Teen Appeal
Teen Appeal is a citywide high school newspaper program that introduces journalism to Memphis teens. Memphis City Schools students report, photograph and draw cartoons for the publication which has a distribution of 19,000. The program is a partnership among The Commerical Appeal, the University of Memphis, Scripps Howard Foundation and Memphis City Schools.
►Download the complete issue here:
Or download individual pages below:
1 | 2 | 3 | 4 | 5 | 6 | 7 | 8 | 9 | 10 | 11 | 12

---
"Sunday SkillPower"
"Sunday SkillPower" enhances basic reading, math and other life skills with the Sunday news. This interactive guide packs an educational punch with lots of NIE activities and national learning standards.
It features activities such as a sports page scavenger hunt, "cracking the code" of abbreviations in the classified ads, the cost of apartment renting, geography with the weather map, math with ads, reading the TV schedule for information, building skills with current events and counting coupons.
■

AVAILABLE ONLY WITH E-APPEAL
---
Workshop NIE Style Teacher's Guide
"Workshop NIE Style" Teacher's Guide itemizes the Tennessee state standards that correlate with the activities. Some of these standards have changed since the Tennessee Press Association created this comprehensive, 72-page guide in 2006. It contains language arts, social studies, mathematics and social studies activities at elementary, middle and secondary levels.
■

AVAILABLE ONLY WITH E-APPEAL
---
"Civil Rights: The Dream Lives On"
Dr. Martin Luther King, Jr. dreamed of a world where all people had equal rights. Have we achieved that goal? Students are challenged to learn the history of the Civil Rights movement and to think about the future of equal rights for all.
■

AVAILABLE ONLY WITH E-APPEAL
---