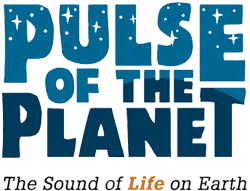 ---
Beavers in the Spring
Where's the beaver? This week, chances are he's out working on his dam.
-- Apr 19, 2019
---
Ruby Throated Hummingbirds
Meet the bird with the fastest wings in the world.
-- Apr 18, 2019
---
Sperm Whales - Breeding
How did Moby Dick make babies? Check out the Indian Ocean this week to find out.
-- Apr 17, 2019
---
Thingyan
In Myanmar, the country formerly known as Burma, the new year brings a temporary reprieve from social taboos, and a lot of water.
-- Apr 16, 2019
---
Songkran - Thai New Year
It's the hottest time of the year in Thailand, and the traditional Thai New Year's celebration offers a proven remedy for the heat.
-- Apr 15, 2019
---