---
Additional Resources for Your Classroom


Find over 300 resources that include teacher guides, student supplements, teacher training modules and so much more.

Common Core State Standard
SL.CCS.1/2/3/4 Grades 6-12: An essay of a current news event is provided for discussion to encourage participation, but also inspire the use of evidence to support logical claims using the main ideas of the article. Students must analyze background information provided about a current event within the news, draw out the main ideas and key details, and review different opinions on the issue. Then, students should present their own claims using facts and analysis for support.
FOR THE WEEK OF APR 06, 2009
Facebook and Twitter show how social networking is changing the Net and communication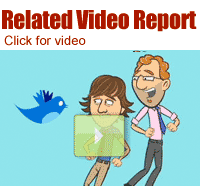 Show and discuss how newspapers build special-interest communities through events, giveaways, reader forums and other interactive features.

How many social media references can you find in one issue? Do any writers give a Twitter address at the end of articles or columns?

Does it make sense for daily papers to have a social media presence, such as a "fan page" on Facebook? See if your paper is there.
It may not really be the case that food, water, sleep, clothes, shelter and Facebook are each a necessity of daily life, but it seems almost true for hard-core FB'ers. And their ranks keep swelling swiftly. The social networking site, born five years ago in a Harvard dorm room, last week passed 200 million users -- double the number logged just eight months earlier.
Go ahead and say "wow" -- lots of folks are. "That staggering growth rate . . . suggests Facebook is rapidly becoming the Web's dominant social ecosystem and an essential personal and business networking tool in much of the wired world," says The New York Times. At the same time, Facebook is the target of widespread member complaints -- most recently over changes it made to users' home pages. In a poll on the site, more than 1 million people voted against the new look.
Facebook also struggles to match the momentum of hot new start-ups like Twitter, the micro-blogging service that has 1.8 million members. One sign of its impact came last week, when a Washington Post reporter covering President Obama at a European summit posted minute-by-minute tweets (short updates) on his activities. Another challenge is to meet the diverse needs of Facebook's young early adopters along with growing numbers of moms, dads and companies promoting themselves.
The stunning membership surge is just one sign of a sweeping phenomenon. Social networks and blogs are now the most popular online sites, a recent study confirms. Two-thirds of Internet users worldwide visit those destinations regularly, according to the Nielsen Co. In addition, time spent on those sites is growing more than three times as fast as overall Internet use. So it's not surprising that in the United Kingdom, Birmingham City University has begun offering a master's degree program in social media. And in Hollywood, a prominent writer-producer is working on a movie script about the early years of Facebook.

Facebook founder says: "It's great that we reached [200 million], especially in such a short amount of time. But there is so much more to do." -- Mark Zuckerberg, 24-year-old chief executive officer

User says: "I was never into genealogy [tracing ancestry] and now suddenly I have this tool that helps me find the descendants of people that my grandparents knew. . . I'm using Facebook and trying to unite this family." -- Karen Haber, mother in Tel Aviv, Israel

Blogger says: "I got on Facebook about six months ago, mainly to keep track of my teenage daughter. . . . Now I check it daily for the fun of it, hear from my connections often, and get requests from friends that want to connect. It's a new conversation that runs through my life connecting me with people from all parts of my life. It's fun, addictive, relevant and compelling." -- Jennifer Lane, radio blogger at audio4cast.com
Front Page Talking Points
is written by Felix Grabowski and Alan Stamm for NIEonline.com, Copyright 2017
We welcome comments or suggestions for future topics:
Click here to Comment
Front Page Talking Points Archive
►A starting whistle blows this week for holiday shopping online and in stores
►Get used to cars without drivers because they're starting to roll out of labs and onto streets
►Congress pushes social media firms to block foreign election mischief on their influential sites
►'Reckless, outrageous and undignified:' 3 Republican senators and an ex-president speak out about Donald Trump
►New evidence of huge stars colliding long ago excites astronomers
►'What Happened:' Hillary Clinton revisits Campaign '16 in her book and national tour
►'Democracy on the line:' Supreme Court considers what's legal when politicians redraw election district maps
►As Puerto Rico struggles after devastating hurricane, Trump feels backlash about pace of help
►Another climate change impact: Solidly frozen Alaskan permafrost is thawing
►Scientists urge changes to ease impact of what flows down the Mississippi River into the Gulf of Mexico