---
Additional Resources for Your Classroom


Find over 300 resources that include teacher guides, student supplements, teacher training modules and so much more.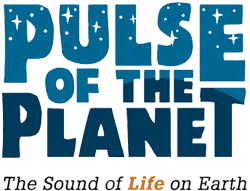 ---
Breathing in Memories 16Feb18
They're playing our smell.
-- Feb 16, 2018
---
Miasmas - Pulse of the Planet 15Feb18
"If it smells bad, it is bad." Really?
-- Feb 15, 2018
---
The Relentless Sense 14Feb18
There's lots of ways to tune out sights and sounds, but not smells.
-- Feb 14, 2018
---
A Recipe for Algae Blooms? 13Feb18
Fertilizers and nanoparticles can lead to unpleasant consequences.
-- Feb 13, 2018
---
Kelp Elevator - Pulse of the Planet 12Feb18
-- Feb 12, 2018
---