Weekly Features (Updated every Monday)
---

Tap the wealth of information in your newspaper as a teaching tool:
---
---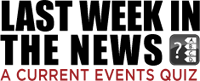 ---

►'Year of the Woman:' More female candidates win nominations and have a larger role across the country

-- Front Page Talking Points Archive
---

Diversity, multiculturalism, worldwide events. You'll find plenty for classroom discussions in this listing of events.
---

►

Trump raises tariffs on NATO ally Turkey
Answer FIVE Geography questions each week based on major news events.
►
Archive of Geography quizzes
---

---
Audio
Daily Science Webcasts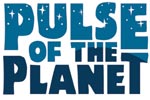 Daily Science Audio webcasts: An exclusive partnership with Pulse of the Planet, updated daily with two-minute sound portraits of Planet Earth. Tracking the rhythms of nature, culture and science worldwide, blending interviews with extraordinary natural sounds.
---