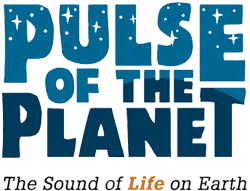 ---
A Good Strategy for Wasps
Usurpers, foundresses, abandoned nests - welcome to the world of the paper wasp.
-- May 22, 2019
---
Firewalking
On St. Constantine's Day, worshippers walk across hot coals. How do they do it?
-- May 21, 2019
---
Reindeer Wend their Way Home
Reindeer are faced with the disappearance of their traditional migration routes.
-- May 20, 2019
---
Evolution of a Holiday
In colonial times, fears of a slave revolt caused a popular celebration to be outlawed.
-- May 17, 2019
---
The Power of Celebration
For African slaves in the Hudson Valley, the colonial Pinkster celebration offered a rare opportunity for reuniting with family and friends.
-- May 16, 2019
---
Each weekday, Pulse of the Planet provides a two-minute sound portrait of Planet Earth, tracking the rhythms of nature, culture and science worldwide and blending interviews and extraordinary natural sound.
►Get more info.
Distributed by NIEonline.com.