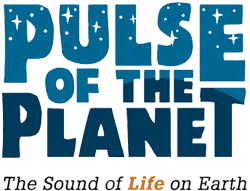 ---
Secrets of Finding Caterpillars
Signs of caterpillars are easy to spot, but how do you locate the caterpillars themselves?
-- Sep 19, 2017
---
A Specialized Predator
In Costa Rica's banana plantations, parasitoids can keep hungry caterpillars in check.
-- Sep 18, 2017
---
The Prototype for Alien
Nature can be harsh, and in the case of caterpillar-eating parasitoids, it's downright gruesome.
-- Sep 15, 2017
---
Spectacular Species
In Costa Rica's rainforest, the diversity of caterpillars rivals the variety of the plants they consume.
-- Sep 14, 2017
---
Dragonflies - Best Place to Watch
A prime spot to observe migrating dragonflies.
-- Sep 13, 2017
---
Each weekday, Pulse of the Planet provides a two-minute sound portrait of Planet Earth, tracking the rhythms of nature, culture and science worldwide and blending interviews and extraordinary natural sound.
►Get more info.
Distributed by NIEonline.com.