Common Core State Standard
SL.CCS.1/2/3/4 Grades 6-12: An essay of a current news event is provided for discussion to encourage participation, but also inspire the use of evidence to support logical claims using the main ideas of the article. Students must analyze background information provided about a current event within the news, draw out the main ideas and key details, and review different opinions on the issue. Then, students should present their own claims using facts and analysis for support.
FOR THE WEEK OF NOV. 29, 2010
Tired of all the holiday shopping hype? But wait, there's more!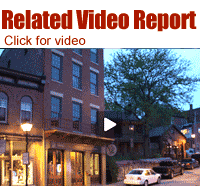 Weekend reports on this year's sales figures range from generally flat to strong. Find stories in the newspapers that try to make sense of the sales figures for this year. What are the sources for the figures?

How are the ads hyping the sales in the newspaper this year. Are they pushing buyers online or are they trying to drive traffic to the stores?

What particular consumer items are advertised in the newspaper as online purchases and which are offered as in-store purchases? What items do you think consumers need to see or touch before buying?
Some major retailers got an early start on Black Friday this year by offering discount deals on Thanksgiving Day and before. That meant extra days of advertising, extra days of shopping and an extra effort to draw you into the stores. Reports over the weekend indicated a strong start to the holiday season for 2010. But wait, there's more!
Since 2005, the Monday immediately following Thanksgiving Day has been dubbed Cyber Monday, the day Americans will hit the Internet to shop for deals online. This holiday season, online retail sales is projected to reach nearly $52 billion, a 16 percent increase over last year, according to a new forecast by Forrester Research, Inc. With the success of early Black Friday sales, retailers are trying to stretch Cyber Monday into Cyber Week with a new marketing push. But wait, there's more!
This year marked the first Small Business Saturday as merchants tried to lure shoppers away from the big box stores to and capture some of the early holiday spending spree. Never heard of it? More than 800,000 merchants "liked" Small Business Saturday on Facebook and were offering extra promotions and deals the day after Black Friday.

Why is it called Black Friday: Traditionally, the day after Thanksgiving marks the point when many retailers go into profit, or into the black, for the calendar year. Black Friday is often the biggest shopping day of the year and retailers view it as a bellwether for the entire holiday season.

Why is it called Cyber Monday? "The term "Cyber Monday" was coined five years ago by the National Retail Federation, after 77% of online retailers reported a substantial jump in sales the Monday after Thanksgiving. According to Wikipedia, the New York Times reported that 'The name Cyber Monday grew out of the observation that millions of otherwise productive working Americans, fresh off a Thanksgiving weekend of window shopping, were returning to high-speed Internet connections at work Monday and buying what they liked.' "

Where did Small Business Saturday come from? American Express launched Small Business Saturday this year as an attempt to help small businesses compete with big box stores and online-only merchants like Amazon.com. Trouble is, not that many people have heard of the promotion or the call to shop local.
Front Page Talking Points
is written by Alan Stamm for NIEonline.com, Copyright 2017
We welcome comments or suggestions for future topics:
Click here to Comment
Front Page Talking Points Archive

'What Happened:' Hillary Clinton revisits Campaign '16 in her book and national tour

'Democracy on the line:' Supreme Court considers what's legal when politicians redraw election district maps

As Puerto Rico struggles after devastating hurricane, Trump feels backlash about pace of help

Another climate change impact: Solidly frozen Alaskan permafrost is thawing

Scientists urge changes to ease impact of what flows down the Mississippi River into the Gulf of Mexico

Eye-opening new book explores how phones and tablets affect 'today's super-connected kids'

As Houston works to recover from hurricane, possible role of climate change is studied

New approach for a persistent, costly U.S. challenge: What to do in Afghanistan?

Volley of threats between North Korea and U.S. cool down after tense exchanges

There goes the sun: Solar eclipse over U.S. next week is a big deal – and not just for astronomers

Complete archive