Common Core State Standard
SL.CCS.1/2/3/4 Grades 6-12: An essay of a current news event is provided for discussion to encourage participation, but also inspire the use of evidence to support logical claims using the main ideas of the article. Students must analyze background information provided about a current event within the news, draw out the main ideas and key details, and review different opinions on the issue. Then, students should present their own claims using facts and analysis for support.
FOR THE WEEK OF JAN. 03, 2011
2011 preview: Headlines will include these singers, actors, politicians and events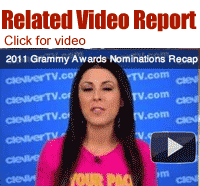 Can you spot coverage of local or state issues and people sure to make news this year?

If the paper's website lists upcoming activities, look for an entertainment, sports, cultural or recreation event of interest.

Does an opinion column, editorial or blog post talk about 2011 hopes or predictions?
Front-page newsmakers this year will include Sarah Palin, Justin Bieber, John Boehner, Jesse Eisenberg, Mitt Romney and Eminem -- though not in the same article. Each of those politicians and entertainers, along with dozens of other familiar folks, will be on the public stage during 2011. No one can predict what headlines will say, but we can look at newsworthy events on the new calendar -- starting with the Jan. 5 start of a fresh congressional term in Washington, D.C. Republicans regain control in the House of Representatives, where Rep. John Boehner of Ohio becomes Speaker (the top leadership job). Democrats still control the Senate by 51-47, a smaller majority as a result of November's elections.
Financial issues still are a priority for Congress and President Obama, who welcomed a slightly brighter forecast two weeks ago from government economists. It seems way early to think about the 2012 presidential election, but that's just what potential Republican candidates such as Palin, Romney and incoming Sen. Mario Rubio of Florida are doing already. They and others even will have up to three campaign-style debates this year in California and Florida.
Entertainers also will be in the news, naturally. Directors and actors make an annual pilgrimage to Park City, Utah, this month for the Sundance Film Festival -- a Jan. 20-30 showcase of hot new movies. February brings two big awards shows from L.A. -- the music Grammys on Feb. 13 and the Oscars for films on Feb. 27, hosted by Anne Hathaway and actor James Franco.
Leading contenders for Grammys (see video below) include Eminem (10 nominations) and Lady Gaga (six). Each of them is up for Album of the Year, as are Arcade Fire, Katy Perry and Lady Antebellum. Justin Bieber could win the award for Best Newcomer. Academy Award nominations for Oscar statuettes will be announced Jan. 25. Jesse Eisenberg, 27, is among Best Actor contenders for his widely praised role as Facebook genius geek Mark Zuckerberg in The Social Network. Other prospects include Mark Wahlberg (The Fighter), Leonardo DiCaprio (Inception), Natalie Portman (Black Swan) and Noomi Rapace (The Girl With the Dragon Tattoo).

2011 tech toys: This week's Consumer Electronics Show in Las Vegas (Jan. 6-9) will introduce gee-whiz products such as a touchless iPad interface that lets users operate the Apple tablet with hand gestures, similar to the way Kinect for Xbox 360 uses motion controls.

Economist says: "Our forecast for home sales is stronger than the previous forecast, given our brighter economic growth and labor market outlook. We expect modest increases in home sales." -- Doug Duncan, chief economist of the Federal National Mortgage Agency

Sarah Palin says: "The country is rejecting [the president's] agenda. My vision of America is diametrically opposed to his. He sees America as the problem. I see America as the solution." -- Time magazine interview, December 2010
Front Page Talking Points
is written by Felix Grabowski and Alan Stamm for NIEonline.com, Copyright 2017
We welcome comments or suggestions for future topics:
Click here to Comment
Front Page Talking Points Archive

A starting whistle blows this week for holiday shopping online and in stores

Get used to cars without drivers because they're starting to roll out of labs and onto streets

Congress pushes social media firms to block foreign election mischief on their influential sites

'Reckless, outrageous and undignified:' 3 Republican senators and an ex-president speak out about Donald Trump

New evidence of huge stars colliding long ago excites astronomers

'What Happened:' Hillary Clinton revisits Campaign '16 in her book and national tour

'Democracy on the line:' Supreme Court considers what's legal when politicians redraw election district maps

As Puerto Rico struggles after devastating hurricane, Trump feels backlash about pace of help

Another climate change impact: Solidly frozen Alaskan permafrost is thawing

Scientists urge changes to ease impact of what flows down the Mississippi River into the Gulf of Mexico

Complete archive