Common Core State Standard
SL.CCS.1/2/3/4 Grades 6-12: An essay of a current news event is provided for discussion to encourage participation, but also inspire the use of evidence to support logical claims using the main ideas of the article. Students must analyze background information provided about a current event within the news, draw out the main ideas and key details, and review different opinions on the issue. Then, students should present their own claims using facts and analysis for support.
FOR THE WEEK OF JAN. 17, 2011
Tucson shootings, though not linked directly to vitriol, bring calls to keep debates civil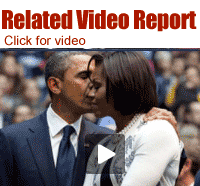 Can you find a quote from someone endorsing toned-down political rhetoric or voicing respect for those with different policy views?

Look for reader comments on this topic in letters or responses to online articles.

Spot an example of "trash talk" in a sports headline or article. Discuss the difference between that context and "fighting words" in politics.
"Only a more civil and honest public discourse can help us face up to our challenges as a nation," says President Obama, who spoke at a memorial service in Tucson for six victims of a Jan. 8 shooting rampage that gravely wounded Congresswoman Gabrielle Giffords. "I believe we can be better . . . . How we treat one another is entirely up to us." His comments are a response to wide concern that nasty political language and provocative imagery, such as bulls-eye targets and gun sights, may somehow push unhinged people to violence.
The weekend of the deadly attack, which came while Rep. Giffords was greeting community members, the local sheriff suggested that "vitriol . . . about tearing down the government" might have played a part. Columnists, bloggers and broadcast commentators voiced similar feelings, prompting a wave of national soul-searching. Obama flatly rejects claims of blame, saying "a simple lack of civility [isn't what] caused this tragedy - though he and others still urge that public policy debates be conducted with civility instead of vitriol, to use a word heard often in recent days. (It describes bitter, hateful speech.)
Information about accused 22-year-old gunman Jared Loughner suggests he wasn't motivated by a climate of hate, but rather by his troubled mind. Polls show a majority of Americans don't link his alleged attempt to assassinate the congresswoman to Tea Party anger or a Sarah Palin political map with weapon cross-hairs. "Acts of monstrous criminality stand on their own," Palin said in a video posted on her Facebook page. "They begin and end with the criminals who commit them."
In any event, the shocking crime spurs fresh talk about gun laws and mental health issues. It also has toned down the level of harsh rhetoric over tax cuts, medical insurance and other hot-button topics -- at least for a while.

President says: "It's important for us to pause for a moment. . . . What we can't do . . . is use this tragedy as one more occasion to turn on one another." -- Jan. 12 speech in Tucson

Civil rights figure says: "It is exactly the mentally unstable who are most likely to be influenced by an atmosphere filled with hate and murderous rhetoric." -- Rev. Jesse Jackson, civil rights leader

Blogger says: "The president did not ask us to put away passion, but to act with restraint. It was not a call to stop fighting, but to stop fighting dirty." -- John Dickerson, Slate online magazine
Front Page Talking Points
is written by Felix Grabowski and Alan Stamm for NIEonline.com, Copyright 2017
We welcome comments or suggestions for future topics:
Click here to Comment
Front Page Talking Points Archive

A starting whistle blows this week for holiday shopping online and in stores

Get used to cars without drivers because they're starting to roll out of labs and onto streets

Congress pushes social media firms to block foreign election mischief on their influential sites

'Reckless, outrageous and undignified:' 3 Republican senators and an ex-president speak out about Donald Trump

New evidence of huge stars colliding long ago excites astronomers

'What Happened:' Hillary Clinton revisits Campaign '16 in her book and national tour

'Democracy on the line:' Supreme Court considers what's legal when politicians redraw election district maps

As Puerto Rico struggles after devastating hurricane, Trump feels backlash about pace of help

Another climate change impact: Solidly frozen Alaskan permafrost is thawing

Scientists urge changes to ease impact of what flows down the Mississippi River into the Gulf of Mexico

Complete archive