Common Core State Standard
SL.CCS.1/2/3/4 Grades 6-12: An essay of a current news event is provided for discussion to encourage participation, but also inspire the use of evidence to support logical claims using the main ideas of the article. Students must analyze background information provided about a current event within the news, draw out the main ideas and key details, and review different opinions on the issue. Then, students should present their own claims using facts and analysis for support.
FOR THE WEEK OF AUG. 08, 2011
The deficit, the debt, downgraded credit rating -- It's complicated!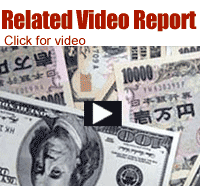 Search for terms like "downgrade" and "deficit" in your electronic edition this week. As the week goes on, are there more or fewer stories on those topics.

Are those stories featured on the front page or buried in the Business section? What does that tell you about the relative importance the newspaper places on the topic?

Now search for more wonky terms like "financial stability" and "liquidity." Can you define those terms just from the context of the stories you find?
While financial gurus around the world yesterday tried to grasp what a world without "risk-free" U.S. debt will look like, the country that has served as America's primary cash machine for the past two decades was quick to register its disgust with "debt-ridden Uncle Sam."
-- Ashley Kindergan
The Daily

Rising costs: The U.S.'s first-ever downgrade could raise borrowing costs for government, business and consumers. For already skittish investors, it's just the latest in a string of jolting bad news.
-- USA TODAY

Little effect: U.S. stock futures took a dive Monday, as government efforts to calm markets in the wake of the first-ever downgrade of U.S. debt had little effect.
-- Wall Street Journal

Crisis of confidence: The biggest question isn't how much the S&P downgrade is going to affect the stock market on Monday, but how many dominoes will continue to fall as part of the broader crisis of confidence. The downgrade surely won't help -- but it's just one more log thrown on the fire that is already burning pretty darn hot.
-- Jeff Reeves
Editor of InvestorPlace.com.

Front Page Talking Points
is written by Felix Grabowski and Alan Stamm for NIEonline.com, Copyright 2017
We welcome comments or suggestions for future topics:
Click here to Comment
Front Page Talking Points Archive

A starting whistle blows this week for holiday shopping online and in stores

Get used to cars without drivers because they're starting to roll out of labs and onto streets

Congress pushes social media firms to block foreign election mischief on their influential sites

'Reckless, outrageous and undignified:' 3 Republican senators and an ex-president speak out about Donald Trump

New evidence of huge stars colliding long ago excites astronomers

'What Happened:' Hillary Clinton revisits Campaign '16 in her book and national tour

'Democracy on the line:' Supreme Court considers what's legal when politicians redraw election district maps

As Puerto Rico struggles after devastating hurricane, Trump feels backlash about pace of help

Another climate change impact: Solidly frozen Alaskan permafrost is thawing

Scientists urge changes to ease impact of what flows down the Mississippi River into the Gulf of Mexico

Complete archive