Welcome to Newspapers in Education!
Newspapers In Education is a national program that promotes literacy through the use of the daily newspaper as an instructional aid in the classroom. The Waco Tribune-Herald partners with educators and local businesses to encourage literacy, to broaden students' community and global perspectives and to equip area teachers with a powerful tool for teaching at no cost to the teachers or schools.
For more info email Dawn James: dawn.james@wacotrib.com
---
Online Extras
(Updated every Monday)
Put the Tribune-Herald to work in your classroom
Reminder!
VERIFY YOUR PAPERS
Teachers, please remember to verify delivery of your newspapers every semester. NIE is audited annually and must have a verification form on file each semester for every teacher.

Click here to verify that you received your newspapers
---
Newspaper tours
Tours of the newspaper museum are also available for school groups of 20 or fewer and no younger than eight years of age. The tours are free of charge.
---
Curriculum notebooks
Curriculum notebooks in the areas of reading/writing, mathematics, science, and social studies are available to teachers for $25 each. The lessons are correlated to the TEKS objectives.
---

This Week's lesson:
Are U.S. newsrooms under attack?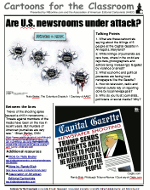 Click here to download this lesson

---

Diversity, multiculturalism, worldwide events. You'll find plenty for classroom discussions in this listing of events.

This Week's lesson:
Younger generations lead movements for change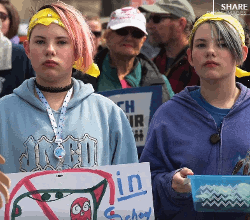 Whether it be women's rights, racial injustice or gun reform, both the millennials and Generation Z are standing up and speaking out about social issues.  The 2016 election of Donald Trump as president triggered a surge of activism by younger genera...
---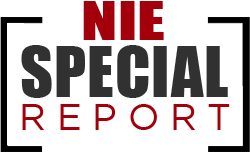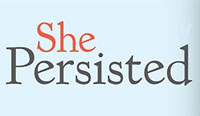 Brought to you by NBC Learn in celebration of National Women's History Month.
---

This week's word in the news: DEVASTATING
DEFINITION:
Tending or threatening to lay to waste or overwhelm.
FOUND IN THE NEWS:
The Secret Service on Thursday published a national school safety guide that urged districts to take major steps in the wake of continuing school shootings, like February's devastating attack that killed 17 in Parkland, Fla.
The Dayton Daily News -- 07/16/2018
CREATE YOUR OWN VOCABULARY QUIZ
⇒ Elementary School
⇒ Middle School
⇒ High School
---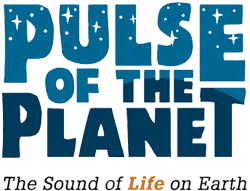 Daily Science Audio webcasts: An exclusive partnership with Pulse of the Planet, updated daily with two-minute sound portraits of Planet Earth. Tracking the rhythms of nature, culture and science worldwide, blending interviews with extraordinary natural sounds.
---
---
---
---
---
Thank you Sponsors!
---
Ace Fence & Supply
Allergan
Bird-Kultgen Ford
Brotherhood of Electrical Workers
DuPuy Oxygen
Fallas Automation, Inc.
Family Health Center
Fitzhugh Insurance & Bond
Healer Printing & Office Supply
NeighborhoodWorks Waco
Northern & Nye Printing & Office Supply
Schmaltz Sandwich Shoppe
Starry Counseling
Stone Payroll Plus
Talon Asset Management, LLC
Tejas Logistics System
Texas Sports Hall of Fame
Texas State Technical College
The Carlson Law Firm
The Dwyer Group Inc.
The Phoenix Ballroom
United Way
Vanguard College Preparatory School