Flying mailman tries to deliver a message to the Capitol
►Discussion prompts & video archive.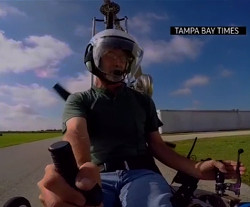 ---

►

Hundreds arrested in attacks on immigrants in South Africa
Answer FIVE Geography questions each week based on major news events.
►
Archive of Geography quizzes
---

Diversity, multiculturalism, worldwide events. You'll find plenty for classroom discussions in this listing of events.
---
---

Tap the wealth of information in your newspaper as a teaching tool:
---

►President Obama brings us closer to restoring ties with Cuba

-- Front Page Talking Points Archive
---

This week's word in the news: BREACH
DEFINITION:
An opening, tear, or rupture. A violation or infraction.
---
FOUND IN THE NEWS:
Massive data breaches at retailers like Home Depot and Target are finally pushing credit card issuers to adopt the technology known as "chip and PIN" which is much more secure than the magnetic swipe strips used in the United States.
►The Boston Globe -- 04/20/2015
---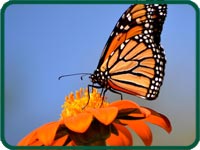 Be a Butterfly Hero
Help Save the Monarch Butterfly
---
Audio
Daily Science Webcasts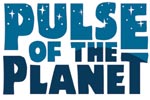 Glaciers - Breaking Up
A loud splash catches the attention of researchers atop a glacier.
Play Audio
-- Apr 24, 2015
---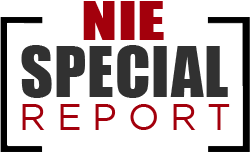 New materials from Miami University's Fighting With Food project focuses on the process of inquiry and helps teachers engage their students in the topic of toxicants and the role nutrient dense foods in helping to combat their effects with a new graphic story style format.
---