Common Core Lesson Plans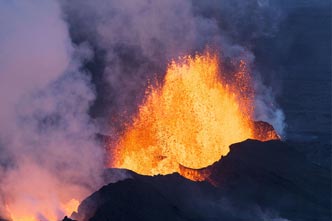 New Lessons on Volcanoes for Elementary School Students
Introduce students to the world of volcanoes and their impact on people and the environment. Students will use their understanding of key words to create a visual representation of an active volcano. Download the lesson materials:
Lesson 1: What is a volcano?
Lesson 2: The impact of volcanoes on people and the environment
Lesson 3: Create a visual representation of a volcano
---
Boston Globe News in Education lesson plans are designed to help K-12 teachers incorporate content from the Globe and other news sites into classroom instruction. All lessons are aligned to the Common Core State Standards. Some include supplemental materials that are downloadable along with the lesson plan.
Articles from the Boston Globe archives that are referenced in the lesson plans require a subscription to BostonGlobe.com.
We are grateful to the following Social Studies teachers from the Boston Public Schools who developed the template and initial lesson plans for the Boston Globe NIE program:
Sonya Brown, Boston Arts Academy, Fenway
Janice Hanrahan, Mary Lyon School, Brighton
Natasha Huggins, New Mission High School, Hyde Park
José Valenzuela, TechBoston Academy, Dorchester
Wendy Welch, Dearborn Middle School, Roxbury
This page also contains new mini-lessons called "Current Events Snapshots." Unlike the full lesson plans that require one or more class sessions, these shorter activities can be used to introduce a lesson or give students an overview of a current event using Boston Globe content.
Other lessons for students in kindergarten through grade 12 are available here
---
Search Common Core Lesson Plans
---
Top Rated Lessons
---
---
---
---
---