FOR STUDENTS
Interactive Lessons
UPDATED EVERY MONDAY
---

---

---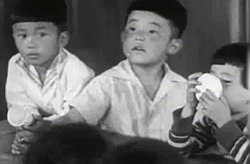 Seventy-five years ago, President Franklin D. Roosevelt committed one of the U.S. government's greatest violations of personal freedom: an executive order forcing the internment of Japanese-Americans during World War II. More than 110,000 Japanese-Americans — two-thirds of them American citizens —were placed in concentration camps after the attack on Pearl Harbor ignited widespread anti-Japanese feelings and fears.
---

This week's word in the news: MOCK
DEFINITION:
Pretended; sham; counterfeit.
FOUND IN THE NEWS:
One Twitter user said, ''After the terrible events #lastnightinSweden, IKEA have sold out of this'' and posted a mock Ikea instruction manual on how to build a ''Border Wall.''
The Boston Globe -- 02/20/2017
CREATE YOUR OWN VOCABULARY QUIZ
⇒ Elementary School
⇒ Middle School
⇒ High School

This Weeks's lesson:
Senator is silenced over criticism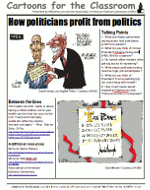 Click here to download this lesson

---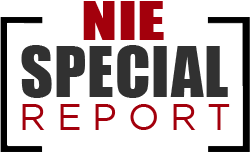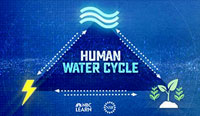 NBC Learn, in partnership with the National Science Foundation, examines the vital connections between water, food and energy in the human water cycle.
---

Diversity, multiculturalism, worldwide events. You'll find plenty for classroom discussions in this listing of events.
---
©2017 Boston Herald in Education and Online Publications Inc. and NIEonline.com