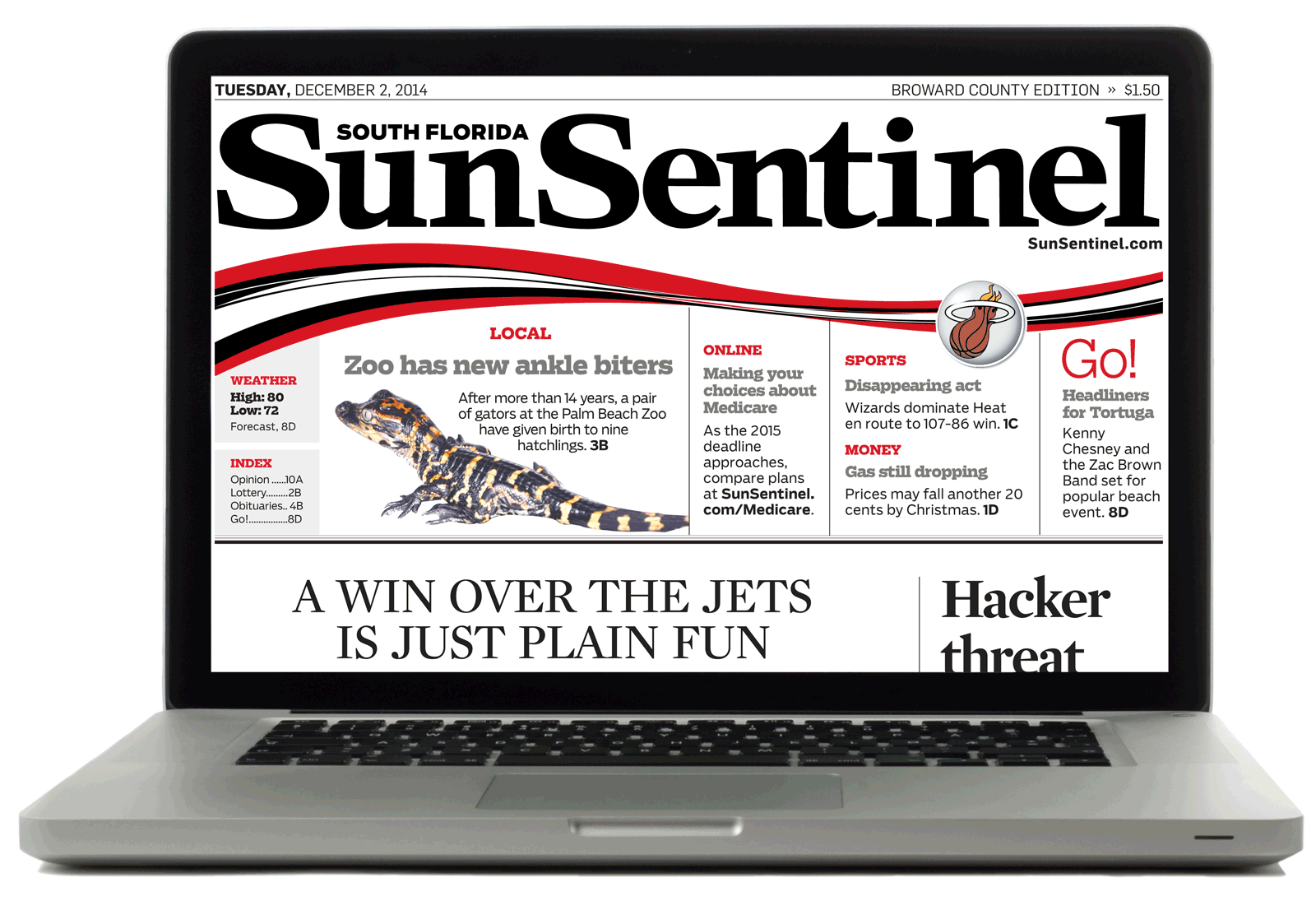 Teachers can now sign up for free copies of the Sun Sentinel eNewspaper
The Sun Sentinel eNewspaper is educational, efficient, and easy to use. It makes learning fun for students by reaching them where they live - in an increasingly digital world. Features of the eNewspaper include: access to back issues of the Sun Sentinel, translation of articles, audio, enlarge font, print photos or articles, emailing articles, hyperlinks, and much more!
The electronic version will be delivered to your mailbox Monday through Sunday.