ABOUT NIE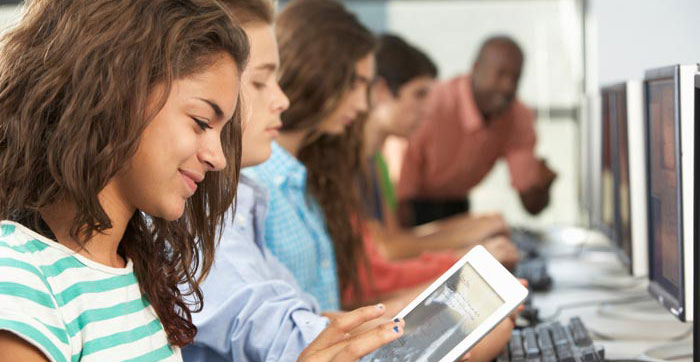 Since 1987, Boston Herald in Education has delivered free newspapers and curriculum to thousands of classrooms throughout New England thanks to our readers and friends. We bring real-world knowledge right into the classroom by using the newspaper to teach students reading and writing skills, science and technology skills, financial literacy and so much more.

We offer unique resources to infuse the news into your classroom, including:
Student Voices
We publish student-written articles in the Boston Herald during the school year through our Student Voices writing program.
Curriculum
Access Common Core aligned lessons updated each week.
News Quiz
Students can test their current events knowledge by taking our weekly news quiz.
Classroom Visits
Boston Herald staff members are available to visit local classrooms to teach students about journalism and lead them in writing activities. For more information email nie@bostonherald.com.
Newsroom Tours
Teachers can schedule tours of the Boston Herald newsroom for their students. For more information email nie@bostonherald.com.
Teacher Workshops
Throughout the year we offer free teacher workshops on important topics.
We need your help to continue offering these important resources to local students and teachers at no cost. Please consider making a
donation
or becoming a
program sponsor
.
©2023 Boston Herald in Education and Online Publications Inc. and NIEonline.com