FOR STUDENTS
Interactive Lessons
UPDATED EVERY MONDAY
---

---

---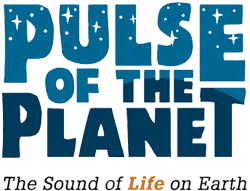 Daily Science Audio webcasts: An exclusive partnership with Pulse of the Planet, updated daily with two-minute sound portraits of Planet Earth. Tracking the rhythms of nature, culture and science worldwide, blending interviews with extraordinary natural sounds.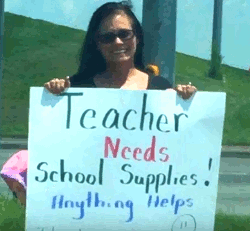 Americans are expected to spend about $4.9 billion on school supplies this year. While the cost may be high for parents, teachers still end up spending many times more of their own money on supplies for their students. As many school districts skimp on supplying classrooms, some teachers are turning to crowdfunding sites like DonorsChoose.org and GoFundMe to raise money for everything from tissues to printers for student projects to school field trips.
---

This week's word in the news: AGITATE
DEFINITION:
To upset; disturb. To stir up public interest in a cause.
FOUND IN THE NEWS:
He also attends California State University, Stanislaus, in nearby Turlock, where students say he's agitated on racial issues.
The San Jose Mercury News -- 08/21/2017
CREATE YOUR OWN VOCABULARY QUIZ
⇒ Elementary School
⇒ Middle School
⇒ High School

This Weeks's lesson:
Cartoons use a dark visual metaphor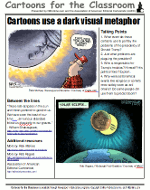 Click here to download this lesson

---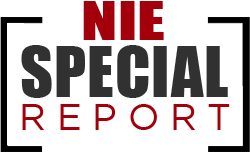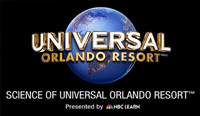 Take a behind the scenes look at the science, engineering, and sheer artistry that goes into creating rides and attractions at Universal Orlando Resort™
---

Diversity, multiculturalism, worldwide events. You'll find plenty for classroom discussions in this listing of events.
---
©2017 Boston Herald in Education and Online Publications Inc. and NIEonline.com