FOR STUDENTS
Take the Last Week in the News Quiz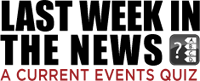 How well do you keep up with the world around you? Take this week's quiz to test your knowledge of recent national and world events.
Interactive Lessons
UPDATED EVERY MONDAY
---

---

---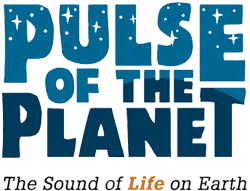 Science Audio webcasts: An exclusive partnership with Pulse of the Planet, updated daily with two-minute sound portraits of Planet Earth. Tracking the rhythms of nature, culture and science worldwide, blending interviews with extraordinary natural sounds.

This Week's lesson:
Why are Americans spending more time alone?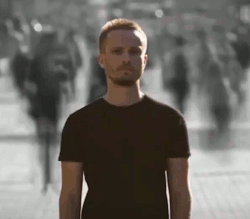 Americans are spending more time alone, according to an analysis of the U.S. Census Bureau's "American Time Use Survey." The time Americans spend with friends dropped from an average of six and a half hours a week in 2010 to less than three hours in ...
---

This week's word in the news: SURROGATE
DEFINITION:
A person appointed to act for another; a deputy.
FOUND IN THE NEWS:
He cited "partisan, unprofessional" messages tweeted by DeSantis surrogate Christina Pushaw and the amount of money the governor's office had calculated in free media coverage: $2.4 million in two weeks.
The Panama City News Herald -- 01/22/2023
CREATE YOUR OWN VOCABULARY QUIZ
⇒ Elementary School
⇒ Middle School
⇒ High School

This Week's lesson:
Was House election a 'clown show?'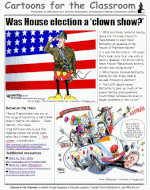 Click here to download this lesson

---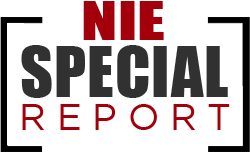 The news media shape how we see and understand the world around us. With its new video series, NBCU Academy takes a deep dive into what it means to be in a journalist today, how the industry is evolving, and how the next generation can help.
---

Diversity, multiculturalism, worldwide events. You'll find plenty for classroom discussions in this listing of events.
---
©2023 Boston Herald in Education and Online Publications Inc. and NIEonline.com