FOR STUDENTS
Take the Last Week in the News Quiz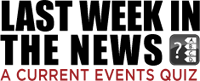 How well do you keep up with the world around you? Take this week's quiz to test your knowledge of recent national and world events.
Interactive Lessons
UPDATED EVERY MONDAY
---

---

---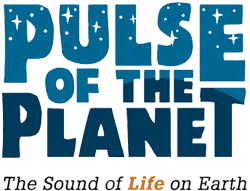 Daily Science Audio webcasts: An exclusive partnership with Pulse of the Planet, updated daily with two-minute sound portraits of Planet Earth. Tracking the rhythms of nature, culture and science worldwide, blending interviews with extraordinary natural sounds.

This Week's lesson:
Trump says he made up facts in meeting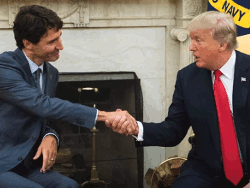 At a fundraising speech last week, President Donald Trump said he made up trade information in a meeting with Canadian Prime Minister Justin Trudeau, according to an audio recording obtained by the Washington Post. Trump said he told Trudeau that the...
---

This week's word in the news: REPRIEVE
DEFINITION:
A respite from impending punishment, as from execution of a sentence of death.
FOUND IN THE NEWS:
Officials and administration supporters argue that programs designed to be short-lived reprieves had remained in place for years or even decades after the upheavals that first triggered them, in some cases shielding people who came illegally or overstayed visas.
The Minneapolis Star Tribune -- 03/19/2018
CREATE YOUR OWN VOCABULARY QUIZ
⇒ Elementary School
⇒ Middle School
⇒ High School

This Week's lesson:
Trump agrees to meet N. Korea's Kim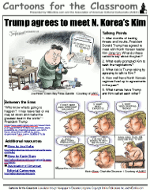 Click here to download this lesson

---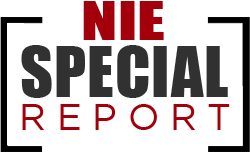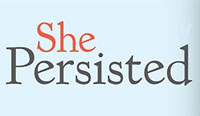 Brought to you by NBC Learn in celebration of National Women's History Month.
---

Diversity, multiculturalism, worldwide events. You'll find plenty for classroom discussions in this listing of events.
---
©2018 Boston Herald in Education and Online Publications Inc. and NIEonline.com