FOR STUDENTS
Take the Last Week in the News Quiz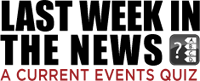 How well do you keep up with the world around you? Take this week's quiz to test your knowledge of recent national and world events.
Interactive Lessons
UPDATED EVERY MONDAY
---

---

---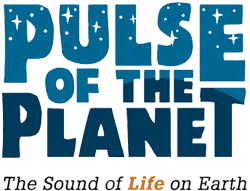 Daily Science Audio webcasts: An exclusive partnership with Pulse of the Planet, updated daily with two-minute sound portraits of Planet Earth. Tracking the rhythms of nature, culture and science worldwide, blending interviews with extraordinary natural sounds.

This Week's lesson:
Why video games are looking more like movies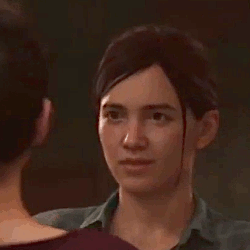 As video games have become more realistic — and as movies have embraced more computer graphics — the two industries have started to converge. They both use real actors whose actions and emotions are translated by computer into realistic graphic chara...
---

This week's word in the news: CLARITY
DEFINITION:
The quality of being clear and easy to understand.
FOUND IN THE NEWS:
Minneapolis Mayor Jacob Frey said he's seen little clarity on basic questions: whether there would still be a police department and if so, whether Medaria Arradondo, the city's first black chief, would continue to lead it.
The Minneapolis Star Tribune -- 06/29/2020
CREATE YOUR OWN VOCABULARY QUIZ
⇒ Elementary School
⇒ Middle School
⇒ High School

This Week's lesson:
Is tell-all author a hero or villain?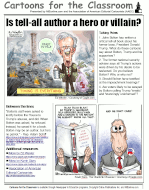 Click here to download this lesson

---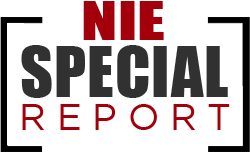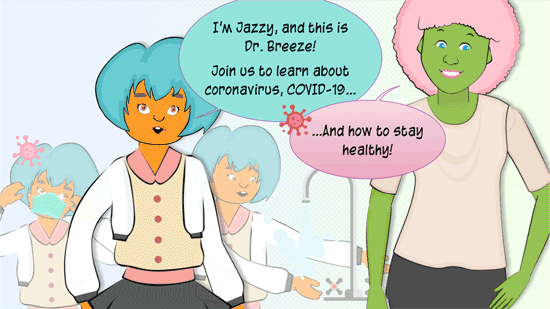 The
Coronavirus Learning Companion
features comic-basis stories and hands-on-activities for all age levels to help better understand the purpose and science behind COVID-19 public health recommendations.
---

Diversity, multiculturalism, worldwide events. You'll find plenty for classroom discussions in this listing of events.
---
©2020 Boston Herald in Education and Online Publications Inc. and NIEonline.com