FOR STUDENTS
Take the Last Week in the News Quiz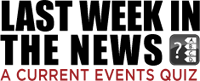 How well do you keep up with the world around you? Take this week's quiz to test your knowledge of recent national and world events.
Interactive Lessons
UPDATED EVERY MONDAY
---

---

---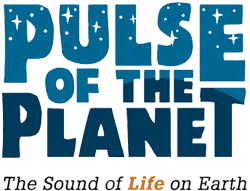 Daily Science Audio webcasts: An exclusive partnership with Pulse of the Planet, updated daily with two-minute sound portraits of Planet Earth. Tracking the rhythms of nature, culture and science worldwide, blending interviews with extraordinary natural sounds.

This Week's lesson:
Congress takes a look at the dangers of deepfakes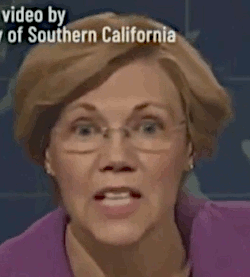 A Congressional committee is investigating the national security dangers of "deepfakes," which are created by using artificial intelligence to manipulate all kinds of media. In video format, for example, face swapping technology can be combined with ...
---

This week's word in the news: SALINE
DEFINITION:
Consisting of or containing salt. A saline solution, is a mixture of sodium chloride in water and has a number of uses in medicine.
FOUND IN THE NEWS:
To the needle-averse, voluntarily shelling out more than a hundred bucks so that a nurse can hook you up with an IV bag loaded with saline solution and vitamins you could buy in chewable form may sound extreme.
The Denver Post -- 06/17/2019
CREATE YOUR OWN VOCABULARY QUIZ
⇒ Elementary School
⇒ Middle School
⇒ High School

This Week's lesson:
Is Congress just ignoring shootings?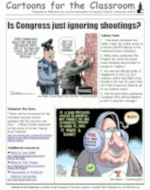 Click here to download this lesson

---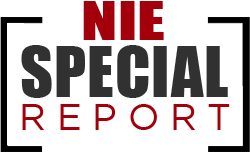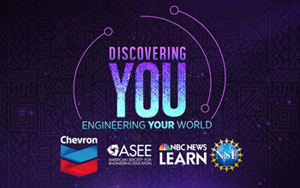 "Discovering You," is an original video series celebrating the careers of engineers who are inspiring the next generation. The 20-part series, complete with tailored lesson plans, will roll out every Monday with 5 new videos over the next 4 weeks.
---

Diversity, multiculturalism, worldwide events. You'll find plenty for classroom discussions in this listing of events.
---
©2019 Boston Herald in Education and Online Publications Inc. and NIEonline.com