FOR STUDENTS
Take the Last Week in the News Quiz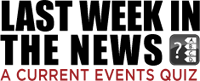 How well do you keep up with the world around you? Take this week's quiz to test your knowledge of recent national and world events.
Interactive Lessons
UPDATED EVERY MONDAY
---

---

---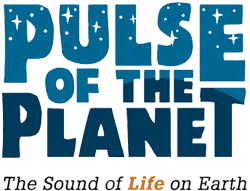 Daily Science Audio webcasts: An exclusive partnership with Pulse of the Planet, updated daily with two-minute sound portraits of Planet Earth. Tracking the rhythms of nature, culture and science worldwide, blending interviews with extraordinary natural sounds.

This Week's lesson:
Interior Department faces heat over axed coal study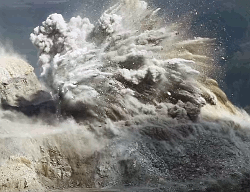 The Interior Department hasn't sufficiently explained why it canceled a more than $1 million study into public health impacts of mountaintop removal coal mining, according to the agency's internal watchdog. Blasting away mountain tops to get to the ...
---


This Week's lesson:
Artist fired after cartoons rejected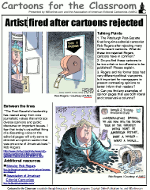 Click here to download this lesson

---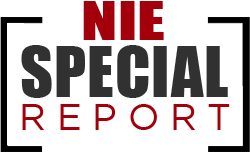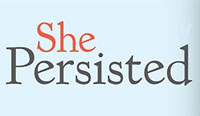 Brought to you by NBC Learn in celebration of National Women's History Month.
---

Diversity, multiculturalism, worldwide events. You'll find plenty for classroom discussions in this listing of events.
---
©2018 Boston Herald in Education and Online Publications Inc. and NIEonline.com