FOR STUDENTS
Take the Last Week in the News Quiz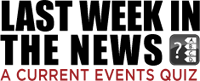 How well do you keep up with the world around you? Take this week's quiz to test your knowledge of recent national and world events.
Interactive Lessons
UPDATED EVERY MONDAY
---

---

This Week's lesson:
Biden and McCarthy make a deal on debt but have to sell it
President Joe Biden and House Speaker Kevin McCarthy reached a tentative deal over the weekend to suspend the nation's debt limit through 2025 to avoid a federal default while limiting government spending. Now, they have to find enough members o...
---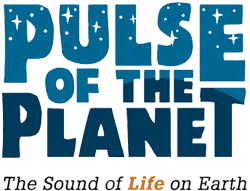 Science Audio webcasts: An exclusive partnership with Pulse of the Planet, updated daily with two-minute sound portraits of Planet Earth. Tracking the rhythms of nature, culture and science worldwide, blending interviews with extraordinary natural sounds.

This Week's lesson:
Paralyzed man walks again with help of a 'brain bridge'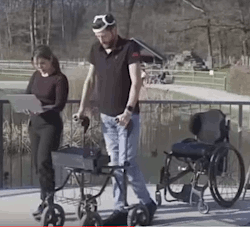 Twelve years ago, an accident left Gert-Jan Oskam with paralyzed legs and partially paralyzed arms, after his spinal cord was damaged in his neck. But these days, Oskam is back on his feet and walking, thanks to a device that creates a 'digital bridg...
---

This week's word in the news: ALLOCATION
DEFINITION:
The act or process of giving out parts of a whole.
FOUND IN THE NEWS:
Under those same drought agreements, Nevada's allocation would be cut to 270,000 acre-feet if Lake Mead were to fall to 1,025 feet.
The Las Vegas Review-Journal -- 05/29/2023
CREATE YOUR OWN VOCABULARY QUIZ
⇒ Elementary School
⇒ Middle School
⇒ High School

This Week's lesson:
Can someone actually be 'too old?'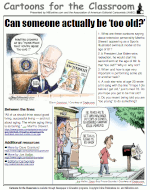 Click here to download this lesson

---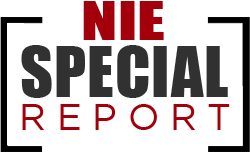 The news media shape how we see and understand the world around us. With its new video series, NBCU Academy takes a deep dive into what it means to be a journalist today, how the industry is evolving, and how the next generation can help.
---

Diversity, multiculturalism, worldwide events. You'll find plenty for classroom discussions in this listing of events.
---
©2023 Boston Herald in Education and Online Publications Inc. and NIEonline.com