FOR STUDENTS
Take the Last Week in the News Quiz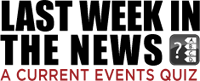 How well do you keep up with the world around you? Take this week's quiz to test your knowledge of recent national and world events.
Interactive Lessons
UPDATED EVERY MONDAY
---

---

This Week's lesson:
Voting rights bills approach showdown in U.S. Senate
The U.S. Senate is heading toward a showdown on voting rights legislation backed by President Joe Biden and most Democratic senators – though supporters lack the votes needed for passage. "I don't know that we can get it done," Biden said last T...
---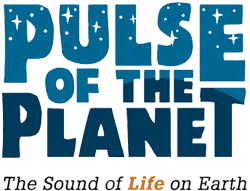 Daily Science Audio webcasts: An exclusive partnership with Pulse of the Planet, updated daily with two-minute sound portraits of Planet Earth. Tracking the rhythms of nature, culture and science worldwide, blending interviews with extraordinary natural sounds.

This Week's lesson:
The robots that are coming for our jobs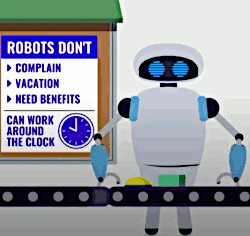 Over the last two decades the number of robots in workplaces has gone up threefold around the world, to more than 2.2 million, and manufacturing jobs are the most at risk. By 2025, 85 million jobs could be lost or changed because of robots — but almo...
---

This week's word in the news: PILFER
DEFINITION:
To steal without detection, especially in small quantities.
FOUND IN THE NEWS:
Thieves are pilfering railroad cars in a crime that harks back to the days of horseback-riding bandits, but is fueled by a host of modern realities, including the rise of e-commerce and Southern California's role as a hub for the movement of goods.
The Los Angeles Times -- 01/17/2022
CREATE YOUR OWN VOCABULARY QUIZ
⇒ Elementary School
⇒ Middle School
⇒ High School

This Week's lesson:
Have anti-vax claims become silly?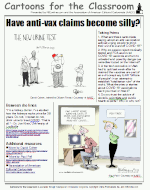 Click here to download this lesson

---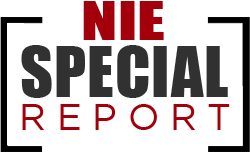 The news media shape how we see and understand the world around us. With its new video series, NBCU Academy takes a deep dive into what it means to be in a journalist today, how the industry is evolving, and how the next generation can help.
---

Diversity, multiculturalism, worldwide events. You'll find plenty for classroom discussions in this listing of events.
---
©2022 Boston Herald in Education and Online Publications Inc. and NIEonline.com