FOR STUDENTS
Take the Last Week in the News Quiz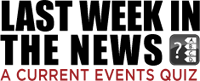 How well do you keep up with the world around you? Take this week's quiz to test your knowledge of recent national and world events.
Interactive Lessons
UPDATED EVERY MONDAY
---

---

---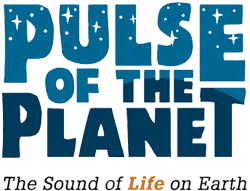 Daily Science Audio webcasts: An exclusive partnership with Pulse of the Planet, updated daily with two-minute sound portraits of Planet Earth. Tracking the rhythms of nature, culture and science worldwide, blending interviews with extraordinary natural sounds.

This Week's lesson:
Report: Pentagon Weapons Systems Are At Risk Of Cyberattacks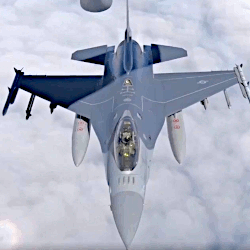 Almost all of the Pentagon's newer weapons are vulnerable to cyberattacks, according to a new government report on cybersecurity tests from 2012 to 2017. Many of the testers, posing as hackers, were able to easily guess login information — some passw...
---

This week's word in the news: MALFUNCTION
DEFINITION:
A failure to function or defective functioning.
FOUND IN THE NEWS:
With most planned fixes left undone, AC malfunctions increased this year in many of the district's 165 traditional schools and other facilities, The Post found.
The Palm Beach Post -- 10/15/2018
CREATE YOUR OWN VOCABULARY QUIZ
⇒ Elementary School
⇒ Middle School
⇒ High School

This Week's lesson:
Transforming a prank into a message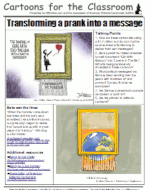 Click here to download this lesson

---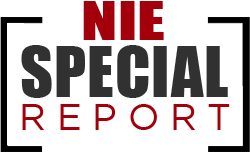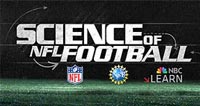 Think you know football? Ok, what's a prolate spheroid? This 10-part video series focuses on the science behind NFL football.
---

Diversity, multiculturalism, worldwide events. You'll find plenty for classroom discussions in this listing of events.
---
©2018 Boston Herald in Education and Online Publications Inc. and NIEonline.com