BOSTON HERALD e-EDITION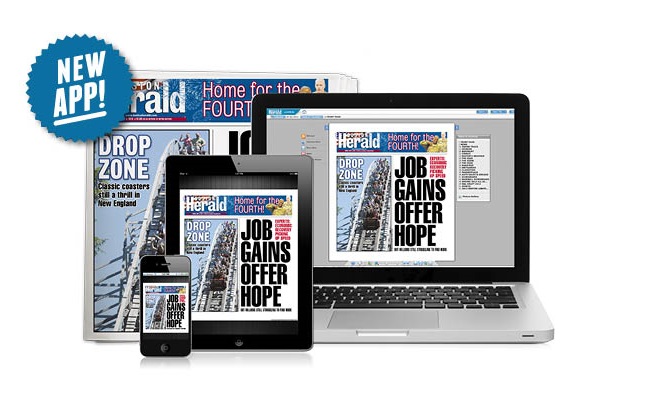 Get ready for an interactive learning experience! The Boston Herald e-Edition is an exact replica of the print Boston Herald, but it's available on electronic devices. Whether your students are using desktop computers, tablets or smartphones, they can read the Boston Herald e–Edition 24/7.
Teachers,sign up for FREE classroom copies here. Your subscription also includes access to downloadable activity guides and lesson plans, special programming like our Student Voices publishing program, and much more.
With the Boston Herald e-Edition, you can:
Search arrives
Read back issues
Print and email stories
Log on 24/7 for homework friendly access
Translate articles into multiple different languages
Listen to articles read aloud

©2021 Boston Herald in Education and Online Publications Inc. and NIEonline.com