Kid Scoop Activity Pages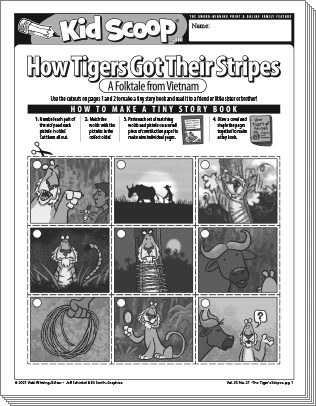 How the Tiger Got his Stripes
This folktale from Vietnam shows how pride can lead to a fall and how you gain wisdom through experience.
---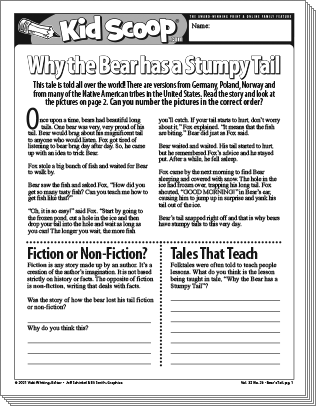 The Bear's Tail
All over the world you might find different tales of how the bear lost it's tail. This week's Kid Scoop relates one tall tale of the event.
---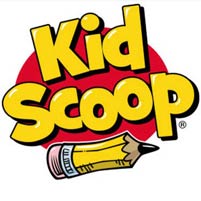 Kid Scoop is a multi-media education program that brings interactive educational pages, online learning games, comprehension, vocabulary and family involvement activities and more!