Kid Scoop Activity Pages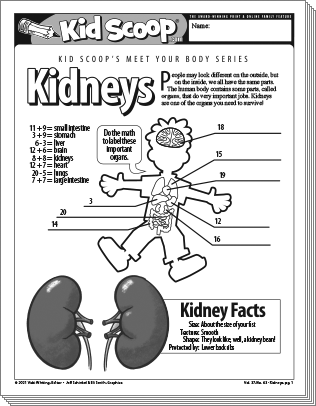 Kidneys
Continuing with our series Meet Your Body, this week's Kid Scoop page explains the job of your kidneys and where they are located.
---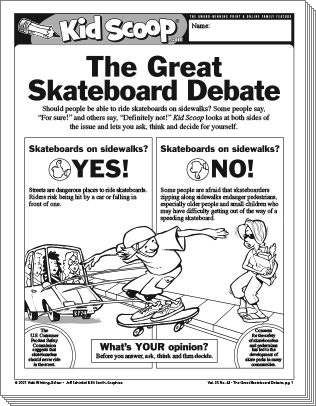 The Great Skateboard Debate
Where do you stand? Should skateboards be allowed on sidewalks or not? This week's Kid Scoop page presents the case on both sides of the argument.
---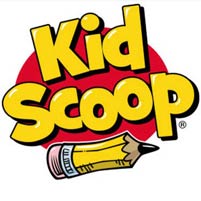 Kid Scoop is a multi-media education program that brings interactive educational pages, online learning games, comprehension, vocabulary and family involvement activities and more!