Teachers: Teach with the Times and win a $15 gift card!
How to Teach with the Times
Learn from the pros – innovative ways to use the newspaper in the classroom from Tampa Bay Times Newspaper in Education teachers
Important websites
The Tampa Bay Times = Informational text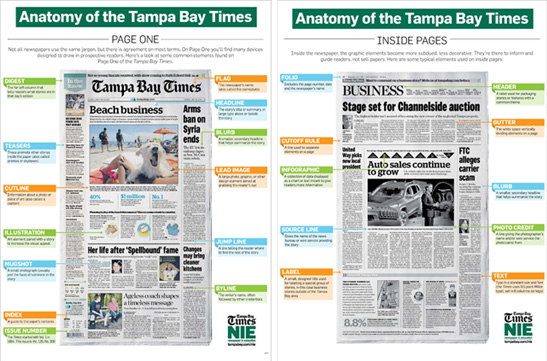 Informational text can be seen as a type of nonfiction. The characteristics of informational text are that it:
⇒ Conveys information about the natural or social world;
⇒ Is written from someone who knows information to someone who doesn't
⇒ Has specialized features such as headings and technical vocabulary.
Resources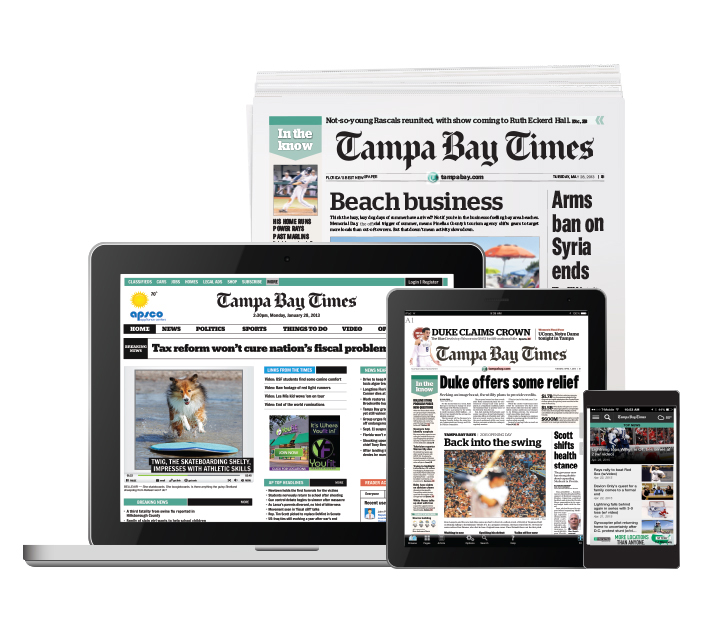 Digital Edition
Click here for Digital Edition instructions
---
Attention school personnel and parents:
Get the Tampa Bay Times for 13 weeks for just $2 a week.
Sunday print + unlimited digital access or unlimited digital access only.
Unlimited Digital Access includes:

e-Newspaper – the digital replica of each day's Tampa Bay Times, plus bonus content, exclusive comics, Perspective and we've added pages to Floridian including Bright Spots. Don't miss another day!
Unlimited digital access to tampabay.com
DayStarter email – top headlines and information delivered to your inbox every week day.
To get started, go to https://subscribe.tampabay.com/offer
Enter Offer code: NIE
[Not available to current subscribers. All new subscriptions are subject to a $5.20 non-refundable activation fee.]
---